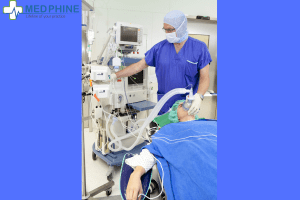 Urgent Care Clinics offer an ideal care model for patients as they provide valuable care with high flexibility in operating time and availability of same-day appointments. This has made them popular among patients of all age groups as they also accept medicare beneficiaries.
Self-operating owners of urgent care clinics must make sure that their practice is providing a delightful patient experience and operating without fear of succumbing under reimbursement delays, long queues, staff negligence, poor employee engagement, loss of income and continuity in cash flow. This is why urgent care providers need to stay updated with the latest trends and technology and implement virtual solutions for maximum productivity and efficiency.
But before we dive into which strategies can help an urgent care practice, let us talk about the basics first: 
What is urgent care?
Urgent care bridges the gap between the emergency room and primary health care. The emergency room is for patients struggling to stay alive while primary health care ensures a person stays in the link of their health or treatment is delivered if they have been diagnosed with a disease. 
But what if the doctor is not accessible and you don't want to go to the ER, considering the lesser gravity of your medical condition?
You should head to urgent care. 
Urgent care provides 24*7 healthcare service to the patients, regardless of the time and day of the week. People suffering from any condition that requires immediate care but is not an emergency should go to urgent care. Take, for instance, sprains, fractures.
Why you should go to urgent care instead of ER in such situations: 
Because there won't be any waiting time;

Urgent care is accessible and convenient and can be found in high traffic areas, helping people looking for quick treatment;

Urgent care is relatively cost-effective and is known for its transparent pricing policies;

They ensure quick treatment;

Compared to the other two, urgent care is known to be more adaptable to the latest healthcare technology
Before we go further, it is important that you understand the difference between urgent care, primary healthcare, and the emergency room. 
When treatment is needed at that very instant to save life or prevent any serious damage to the health, then the patient is rushed to the emergency room. But when the person has suffered an injury that needs immediate care, says within 24-48 hours, they should head to urgent care. 
People suffering from the severe head blow, having persistent bleeding, fractured bones should go to ER.
Primary care, on the other hand, is scheduling regular appointments with your family physician or doctor for an annual medical exam to ensure that you are healthy and have nothing of concern. Primary health care practitioners can help in preventing and treating health conditions that take time to heal.
Understanding this, we bring to you a list of this that will help accelerate the growth of your urgent care practice if implemented correctly: 
Increase operational hours: 
This is straightforward. Opening earlier, closing late, and staying operational on weekends will help you get more patient and boost the bottom line. The goal of urgent care is to help patients when they can't find a general practice. Urgent care should be available as and when the patients need them, even if it means the holidays. 
Keep a 24*7 available staff

:
Urgent care may have patients in wee hours of the day, but that does not mean you need to overstaff your facility. This will do more harm than good to the finances of your practice. This is why you need to gain an insight into certain factors such as the volume of patients you have every week, the park time. This will help you identify the pattern according to which you can hire a seasoned staff available as and when needed.
Implement engagement and retaining strategies: 
Urgent care is for when there is an urgent need for medical attention. This gives the facility an excellent opportunity to engage and retain patients with quality care and treatment. Expedite the processes by using online solutions so that the doctor can dedicate more time to the patients instead of being burdened with the paperwork. Personalize the patient experience by sending pre-appointment reminder texts, post-visit texts, surveys to build a relationship. This will further reflect on your enhanced revenue. 
A smooth revenue cycle will ensure that the urgent care facility remains financially healthy. As easy as it might look, devising strategies for and managing the revenue cycle is still one of the most significant challenges faced by facilities and hospitals in the healthcare industry. Denied claims, expired insurances, non-covered treatments, and more add to the delayed reimbursement, which impacts the bottom line. Urgent care faces numerous challenges in their day to day billing and coding, such as under coding, incomplete documentation, manual errors. This is why an increasing number of facilities are opting for outsourcing RCM to a reliant company that can implement and execute a plan for holistic benefit. Outsourced RCM saves time, money, resources, and staff potential that can be utilized in researching treatments for diseases and rendering quality care and treatment to the patients. 
Outsource urgent care billing:
Considering the amount of work urgent care providers have on their plate, no matter the time of the day, it would be a wise decision to outsource billing to a credible billing and coding service provider like Medphine. A comprehensive billing and coding service, they have qualified, certified, and experienced billers and coders with extensive knowledge and work experience of dedicatedly working for urgent care providers. They guarantee 99% claim submission in one go with minimum possibility of denials or rejections, ensuring accelerated cash flow. They further implement customized strategies to ensure streamlined revenue cycle management. 
Reach out to Medphine representative today and get access to a 30-day free trial service without any obligation to a significant long term contract.