Medphine is a single outlet for all primary health care services- eligibility verification, coding, billing, AR follow up, collections, denial management and collections. We offer cost effective and reliable services compatible with the latest trend in healthcare industry.
Medphine has evolved as a translator in the niche of providing health care services . Our simplified and jargon free approach, streamlined operations, clean work distribution pattern and dedicated resources have been proven to propel cash flow of healthcare providers (i.e., Medical Billing companies, Hospitals, Integrated Health Networks and Large Physician groups) of all sizes.

Save Time
Worry less, more smiles. You spend time being productive in your practice when we take care of your revenue cycle management.

Increased Collections
We have taken the challenge of increasing physicians' revenue and improve their operational efficiency.

Trust The Experts
We are committed to improve the health of the entire healthcare community. Get the best advice for any trouble that is decreasing your revenue.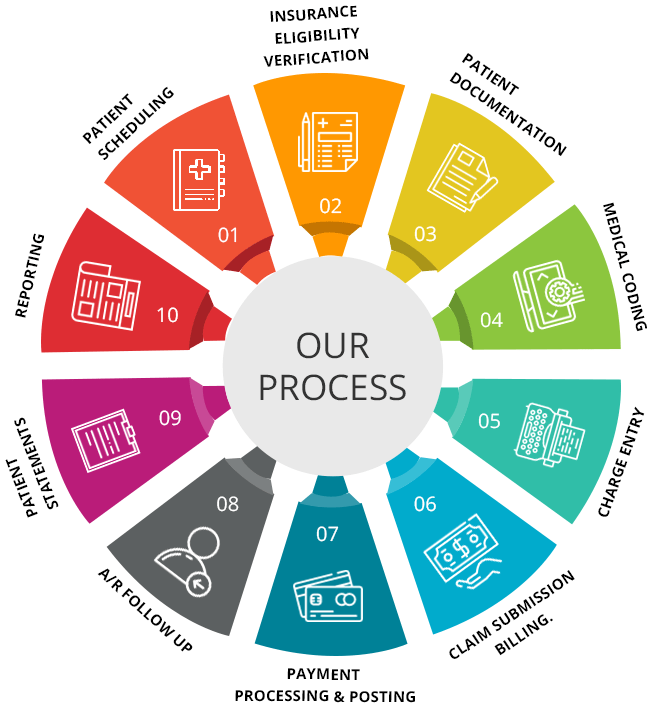 Our Promise
Healthcare Insurance industry is constantly changing; it becomes difficult for providers to cope up with these updates while trying to take care of their patients. We, at Medphine work as an extension of client's practice and keep ourselves updated about the latest trends of the healthcare industry. Owing to our research and vigilant minds, we assist our clients in staying updated and been prepared for the change.
It's easier to run the medical practice successfully with us.