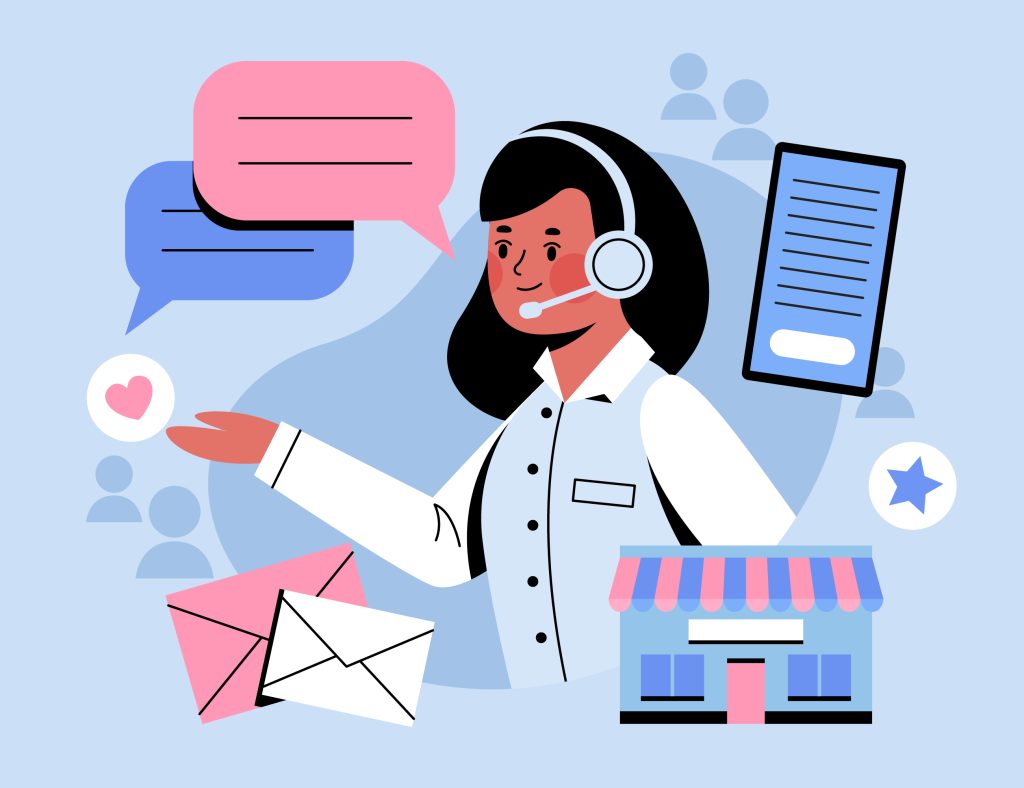 In the healthcare sector, omnichannel is the hot topic of the town! 
As talked about the value of omnichannel to healthcare providers in the previous blog, we've learned how it may transform the patients' experience to a different level. 
But with rising omnichannel jargon floating on the internet, it's important to differentiate: Omnichannel car delivery and Omnichannel engagement. 
The way patients interact with their healthcare providers has already started to change as a result of technological advancements. An omnichannel approach to healthcare enables people to take charge of their health and interact with their providers via email, text, web, chat, and cell phone on their terms.
Healthcare organizations should be able to recognize specific member needs when they matter, devise solutions catered to each individual, and continuously maximize engagement through agile, digital capabilities once these skills are developed for providers.
Let's break down both the terms and understand the difference between them!
| | |
| --- | --- |
| Omnichannel Care Delivery | Omnichannel Engagement |
| Omnichannel care, also known as omnichannel healthcare delivery, is the provision of medical services from a physical clinic using technological tools such as virtual care, video, or telephonic technologies.  | The term "omnichannel" or "multichannel" refers to all the different channels used to reach out to, inform, and engage with healthcare consumers, patients, and members, including traditional mail, email, text messaging, websites with chat functionality, mobile or tablet applications, and chat apps. |
When mapping customer journeys and developing strategies, it's useful to think of them as clearly distinct even when there are occasions when they overlap or leverage one another.
Why Omnichannel in Healthcare?
Nowadays patients are harder to develop lasting relationships with than ever before. Additionally, it is more important to foster engagement and loyalty in a world where target audiences are divided than to merely forge relationships. This marketing challenge is one that almost all healthcare marketers encounter.
How then will you convey a sense of a customized experience with your brand to thousands of people of your target audience? How can you provide that experience through countless social media platforms and healthcare marketing channels while maintaining regional messaging and branding?
The phrase "omnichannel marketing" is a development of "multichannel marketing." Omnichannel calls for a greater emphasis on marketing communications optimization for the full patient journey, across all potential channels, in a holistic manner, as opposed to simply distributing material on various platforms.
Present Omnichannel Approach to Omnichannel 
Changing from in-person and office contact to customer service via online portals or mobile apps is difficult for healthcare firms. The differences in each channel's experience can give patients the impression that they are working with a different organization. One interaction gives the impression that they are familiar with them and that they recall their problems and preferences, while another interaction has the opposite effect and undermines patient trust.
Every channel must endeavor to eliminate data and experience silos, which payer and provider digital technologies frequently increase rather than address, to create a seamless omnichannel experience. A more comprehensive view of digital strategies across the consumer's healthcare journey will be necessary to compete with disruptive entrants to the healthcare market, like retail.
This is demonstrated by the high rate at which healthcare companies adopt new digital tools, features, and experiences without comparing them to existing channels. When it comes to new and innovative tools for virtual or digital technologies or new in-clinic programs, the pendulum often swings far to one side. However, the consumer only feels more satisfied, confident, and loyal when various services and technology work together to complement and support one another. No matter how they need to get involved, they can count on the organization to support them.
How to Make Your Omnichannel model in Healthcare a Successful One?
Paying close attention to destroying silos rather than creating new ones is essential for a successful omnichannel experience. Some digital interactions cause disintegration rather than improvement, doing more harm than good. The digital experience needs stronger bridges between channels, much as transitions in care received a lot of attention to close gaps and breaks in the healthcare system.
Showing the changes that need to be made, such as from online to in-person, from a follow-up appointment to using an app at home, or from email education to a virtual care appointment. For patients, members, and medical staff, highlighting and addressing omnichannel transitions can significantly contribute to a more seamless and satisfying experience.
Make consumers aware


The omnichannel approach offers patients amazing results, but healthcare institutions should instruct patients on using these tools.

Provide knowledge to patients
If healthcare systems provide patients with the right information, omnichannel patient interaction is achievable. Patients who take an active role in their care are aware of the procedure and have faith in the medical staff. Additionally, self-service encourages accountability, which raises patient engagement.


Healthcare providers can spread knowledge about the various appointment scheduling, post-surgery recuperation, and other self-service technologies that are accessible.

Modify patient's behaviour by proactive notification


Proactive notifications may improve patient comprehension of their health and medical state. Reminders to take medications and customized messages sent by the treatment plan help patients adhere to it. The patient's behaviour and well-being will change as a result.

Be Aware of the Digital Gap


The availability of digital health services may be influenced by variables like patient preferences, accessibility, and digital health knowledge. The digital gap should be understood by healthcare organizations to develop a more focused plan for an Omnichannel Patient Engagement Approach.
Organizations should promote health equality so that patients who do not have access to digital tools can use other alternatives. For example, patients without a smartphone who cannot avail virtual care can reach out to providers through phone calls.
How Does Omnichannel Marketing May Work Forward?
Multiple channels, a bigger reach, and an integrated approach could seem alien to healthcare marketers who have spent decades focusing on tried-and-true vehicles.
TV and other mass-reach platforms undoubtedly function, but circumstances are shifting. Healthcare marketers must develop new strategies to reach their target audience in addition to more conventional ones. The good news is that there are numerous strategies and methods for dealing with multichannel distribution when it comes to content strategy and technology.
As indicated in our previous blog, incorporating the proper omnichannel approach can result in several advantages.
How Does Omnichannel Marketing Impact Healthcare Practices?
Multiple channels, a bigger reach, and an integrated approach could seem alien to healthcare marketers who have spent decades focusing on tried-and-true vehicles.
TV and other mass-reach platforms undoubtedly function, but circumstances are shifting. Healthcare marketers must develop new strategies to reach their target audience in addition to more conventional ones. The good news is that there are numerous strategies and methods for dealing with multichannel distribution when it comes to content strategy and technology.
Omnichannel may present a problem but also a chance for distinction. It's not necessary for your healthcare brand to "be everywhere." Instead, you must make wise choices and convey meaningful narratives. Omnichannel marketing aims to integrate the chosen channels for optimal efficiency.
You can determine where your healthcare practice's marketing strategy should go by looking at some of the top healthcare brands that are pioneering an omnichannel approach. Although the specifics will vary greatly from speciality to speciality, these tales could teach any healthcare brand important lessons.
An omnichannel strategy will work toward:
Creating valuable information that enhances the patient experience across all platforms and touchpoints.

Enabling your brand to communicate consistently, no matter where, when, or with whom the exchange takes place.

Making use of channels to gain from one another.
Patients and healthcare marketers benefit equally from a well-defined omnichannel approach. Because they are getting the benefits they require, patients will be happier and have a better experience, and marketers will be happy because they can draw in and keep more patients, which will boost their bottom line.
Healthcare organizations taking advantage of the advantages that an omnichannel strategy can offer are in a good position to outperform their rivals. But when new technologies develop and people's expectations shift, healthcare marketers must quickly adjust to deal with these developments.
Improving patient outcomes, communication, and the healthcare experience is made possible by omnichannel healthcare strategies. Healthcare providers can offer an engaging interaction to patients on a single platform thanks to omnichannel technologies. Every channel, including live chat, email, text messages, and phone calls, attempts to offer a cohesive digital experience.
Developing the ideal omnichannel healthcare marketing plan for your medical business could be challenging. It takes ongoing monitoring and improvement to identify where your target audience/members are online and deliver the relevant message to them through the appropriate channel at the appropriate time.
Although omnichannel healthcare marketing is a positive step, you could require expert assistance at each stage. Call or email Medphine to find out how our tried-and-true omnichannel healthcare marketing strategy can boost your online reputation and increase your bottom line.
To learn more, simply visit https://www.medphine.com/ today!
————————————-
References:
https://keyreply.com/blog/omnichannel-healthcare/
https://avtex.com/articles/building-an-omnichannel-healthcare-strategy
https://sharemovingmedia.com/eight-effective-strategies-for-omni-channel-marketing-in-healthcare/
https://www.indegene.com/insights/article/working-towards-omnichannel-strategy-medical-affairs
https://www.revechat.com/blog/omnichannel-customer-engagement/
https://sdlcpartners.com/insights/omnichannel-consumer-engagement/

https://cloudblogs.microsoft.com/industry-blog/health/2021/09/28/omnichannel-care-delivery-is-becoming-the-next-chapter-of-healthcare-delivery/#:~:text=By%20deploying%20virtual%20health%20solutions,COVID%2D19%20or%20other%20viruses
.

https://www.teladochealth.com/resources/webinar/omnichannel-care-delivery-integrated-solutions-from-teladoc-health-and/