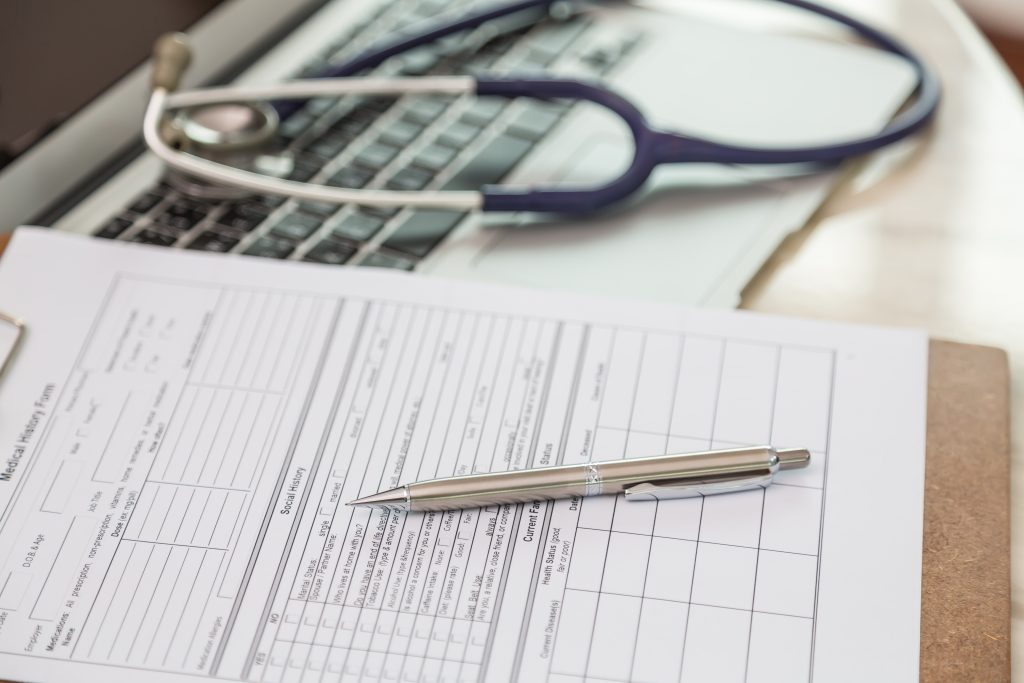 To maintain stability and increase cash flow, healthcare facilities must ensure that claims are processed correctly and reimbursed promptly.
————————————————————-
Community hospitals in the US alone provided uncompensated care totalling $41.6 billion in 2019. Even though this number seems large, numerous other factors contribute to healthcare organizations' massive debt, which harms their profitability. We will now demonstrate how to tackle revenue-related difficulties in the healthcare industry.
The changing healthcare landscape makes revenue cycle management rather illusive. New laws and reforms have forced the sector to change and left many hospitals trying to maintain revenue in a value-based care reimbursement model.
Technology platforms today may help providers, payers, and consumers interact and communicate more effectively, resulting in a more enduring revenue cycle management plan. For a medical facility to maximise reimbursement, revenue cycle managers should concentrate on a few important areas.
Among the issues RCM encounters most frequently are:
• Typographical errors during patient registration that result in non-clinical insurance payer denials.
• Incorrect medical coding procedures that result in payment denials.
• Lack of digitalization hinders prompt payment management and patient-provider communication.
• The time between seeing the patient and receiving payment for the care is extended by delays in handling insurance payment denials.
Most healthcare facilities operating across several specialisations still face these issues. However, these issues can be resolved by implementing some effective troubleshooting techniques. Here are five tried-and-true methods for improving RCM for higher production.
COVID-19 U.S. Revenue Cycle Management Market Impact:
| | |
| --- | --- |
| Pandemic Impact | Post COVID Outlook |
| From 2019 to 2020, the U.S. revenue cycle management market expanded at a 17.2% CAGR. | In the next five years, the market is predicted to increase by between 10% and 11% annually. |
| Due to the considerable increase in claims volume, rising healthcare expenses, and continually changing payment codes and policies, outsourcing of RCM systems has grown significantly. | Investments in preventive healthcare options like telemedicine and early screenings are being made by healthcare payers to take advantage of potential future development prospects. |
| To reduce out-of-pocket medical costs for Covid-19 patients, the epidemic strengthened the focus on patient financial responsibility and the implementation of America's Health Insurance Plans (AHIP). | Market participants are developing product development strategies to incorporate automation tools, advanced algorithms, artificial intelligence and machine learning algorithms into RCM solutions. |
| | |
Best Practices to Improve RCM
This article examines five essential tactics you may employ to enhance clinical workflows and healthcare revenue cycles.
1. Make Use of Software and Tools to Maximize Your RCM
The ideal approach to move forward is to streamline client interactions and payments using software and tools to manage your revenue cycle management software as well as online client portals. When it comes to updating technology and services, data collecting is essential, and examining trends in your client metrics, such as rates of visits, occurrences of episodes, payment rates, etc., can assist your agency in making data-based decisions. Additionally, centralising all accounts receivable data helps improve customer intake, billing, and payment procedures.
Online portals provide patients more control over their health and wellness by enabling them to check in for appointments or reschedule them, view health information, settle unpaid amounts, request refills, and message doctors. The lack of digital solutions slows down the revenue cycle, makes it difficult to communicate with clients and providers, and makes your business look bad.
2. Focus On A Patient-Centered Approach
Another solution to the problem of how to enhance the revenue cycle in healthcare is a patient-centred strategy.
According to research, 49% of patients said that having access to accurate information about healthcare costs and services affects their choice of providers. Meaning that patients are more likely to use a hospital's services if it uses current data processing, billing, and payment methods that make information clear for patients. Therefore, improving patient experiences that are frictionless and educational has been shown to increase healthcare revenue.
Therefore, ensure that all procedures—from collecting insurance information to making payments—are simple and practical for patients.
Implementing the appropriate software is essential in this situation. Patient engagement software, for instance, provides automated administration tools, patient education, patient help modules, and improved communication channels that streamline hospital-patient interactions and do away with red tape. Electronic health records (EHR), telemedicine, e-prescriptions, and online scheduling tools all facilitate patient-provider communication.
3. Medical and Administrative Staff Education and Training
Hospital revenue cycle management is hampered by a lack of training and education for medical and administrative staff. The entire process falls apart, and the chances of receiving fast payment are reduced if even one person fails to appropriately fill out a patient's details or bill them.
Therefore, healthcare businesses must teach their employees in financial concepts and work to unify all staff members across departments. According to research, anomalies in patient financial data between departments are frequently brought on by a lack of training. Thus, training will lessen the possibility of inconsistent patient experiences and back-and-forth transfer of patient data.
For instance, hospitals can teach staff using scripting, coaching, observation, and real-world scenarios to equip them with the knowledge, expertise, and experience they need to deal with financial difficulties while speaking with patients.
When implementing new software, educate your staff about the necessity of the changes and how they will enhance standard hospital operations. Additionally, you must train staff members on how to utilise new systems, so they don't waste time figuring out how various features operate.
In-depth training for medical and administrative staff boosts employee loyalty and lowers turnover while improving the patient experience. Another strategy to optimise healthcare revenue cycle management is to increase employee retention.
4. Set Goals And Monitor KPIs
During revenue cycle reviews, we always inquire about productivity targets from billers, collectors, cash posters, and other back-office staff members.
The truth is that employees with goals are more driven to reach them. Additionally, knowing the estimated revenue, they will generate is beneficial to them. Without clear expectations, billers may produce work at dramatically divergent rates. One might submit 200 claims every day while the other submit 30.
Maintaining current financials is a significant benefit as well. You can't close your month-end, and you can't send financial data to the individuals who need it to make business choices if your cash posters are a week delayed in posting. Setting goals and monitoring success will help you decide whether you have the right number of employees and whether some procedures should be adjusted or simplified to keep your cash posters current.
5. Streamline Point Of Service (POS) Collection
Some of the front-end adjustments you can do to lessen denials and rework on the backend were already mentioned. Rework can be decreased by scheduling eligibility checks, choosing the appropriate payer, and providing accurate insurance information. Process modification and streamlining, as well as teaching employees about the new procedures, can aid in minimising errors.
We also advise you to organise your POS data collection. Before the service is provided, collect copays, or take money from the patient before they depart. This has a significant impact on how your revenue cycle can be improved.
Conclusion
Healthcare businesses may meet patient needs and provide high-quality medical care using effective revenue cycle management. With the correct software, hospitals may streamline their business operations, cut down on human labor, and simplify and streamline the patient payment process.
At Medphine, we may examine your financial systems and procedures and recommend ways to increase healthcare revenue. Contact us today at https://www.medphine.com/ to discuss your project.