Consider outsourcing your coding if you want to increase the precision, speed, and consistency of your medical coding and billing. This strategy offers a wide range of advantages that make it an intelligent choice for many healthcare businesses.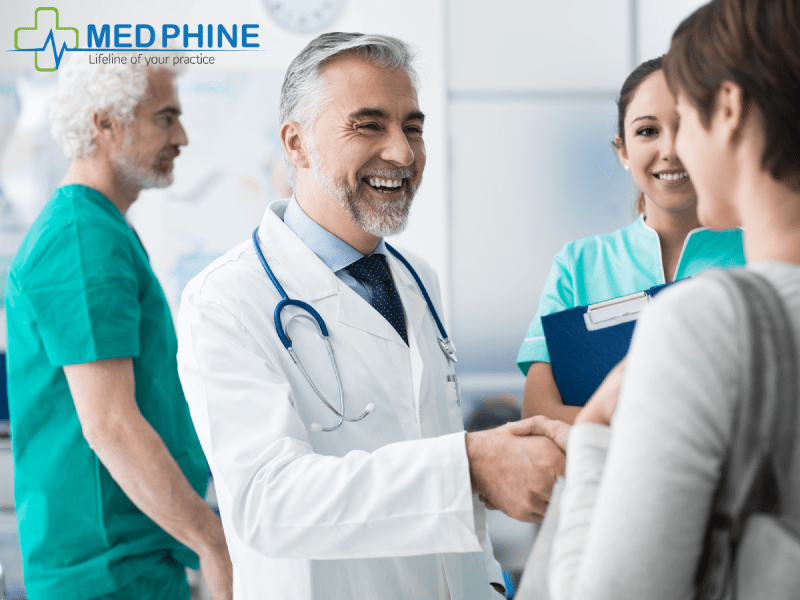 The submission of medical claims and correct and effective medical coding is essential to your healthcare organization's payment. But when done in-house, medical coding may be difficult, time-consuming, and expensive. Due to these difficulties, several practices are thinking about outsourcing their medical billing and coding.
Consider outsourcing your coding if you want to increase the precision, speed, and consistency of your medical coding and billing. This strategy offers a wide range of advantages that make it an intelligent choice for many healthcare businesses.
The submission of medical claims and correct and effective medical coding is essential to your healthcare organization's payment. But when done in-house, medical coding may be difficult, time-consuming, and expensive. Due to these difficulties, several practices are thinking about outsourcing their medical billing and coding.
What Is Remote or Outsourced Medical Coding?
In contrast to doing it internally, outsourcing medical coding is contracting out your coding labor to a third-party coding company. The coding business will be in charge of all or most of the work associated with your medical coding requirements, depending on your agreement. The third-party business is also in charge of ensuring that its personnel is knowledgeable about the most recent coding standards and specifications. Although many medical coders work remotely, you can also hire programmers to come work at your office.
After finishing a procedure, a doctor will transmit the medical charts to the organization they work with if they are outsourcing their coding. After reading the charts and finishing the coding, the coders will email the charts back to the practice.
In addition to coding audits, outsourced medical coding companies may also offer other services like clinical documentation enhancement, research assistance, and evaluation of medical records.
In-house Billing Vs. Outsourcing to Professionals
Many medical practices opt to handle their billing and claim processing. You will require billing software, essential hardware equipment, an office set up with furniture, more administrative space, and enhanced back-end process capacities to handle the billing process internally. Among other things, you would also need to invest money in marketing plans. The crucial step is finding and employing certified, skilled transcriptionists, coding experts, and billers for your hospital. If one of them quits, you'll need to start the procedure over again and teach them to meet the demands of your specialty practice.
In addition, the front-of-house employees of your clinic will be responsible for both entertaining the patients and doing administrative tasks. The issues continue after that. Many practices have discovered money leaks in the billing process, including staff lacking adequate training and expertise causing repeated issues with billing and claim submissions; errors in confirming patient insurance coverage; coding errors; a significant backlog of files due to a lack of manpower; outstanding account receivables due to low payment collections; problems with credentialing the providers and failing to renew their credentials and licensure on time; issues with managing the billing process.
Core Advantages of Outsourcing Medical Billing Process to Professionals
Here is the list of the reasons to outsource medical billing and coding to experts.
1. Improved Medical Coding and Billing Compliance.
The rules for medical coding and billing vary from state to state. ICD-10 provides the framework, however, there are unstated needs for different payers. That is when a coder's experience is useful. Offshore service providers like Medphine invest in documenting the medical coding and billing requirements properly. Guidelines for medical necessity, compliance use of modifiers, and local coverage determinants are some of them (LCDs). Up-coding and down-coding problems are avoided through better coding quality.
2. Reduced Billing Errors
Healthcare professionals with experience are also certified medical billers with the necessary skills to handle a variety of medical claims. Reputable medical institutions usually make sure that their staff members receive rigorous training while producing the needed level of quality at work. As a result, before sending the claims to the payers, the skilled experts not only lower the number of rejected claims but also fix any billing mistakes.
3. Cost-Effectiveness
When compared to hiring and keeping an own team of coders, outsourcing medical coding often proves to be more economical. Medical coders are expensive to hire, especially those with advanced training and specialties. You can access excellent developers at a cheaper cost through outsourcing.
The average annual pay for a medical coder is $52,411 according to the AAPC. The salaries of certified coders and those with greater experience will increase. The typical yearly salary for specialized coders with qualifications such as Certified Professional Medical Auditor, Certified Documentation Expert Outpatient, or Certified Physician Practice Manager is roughly $64,000.
4. High Security, HIPAA Compliant.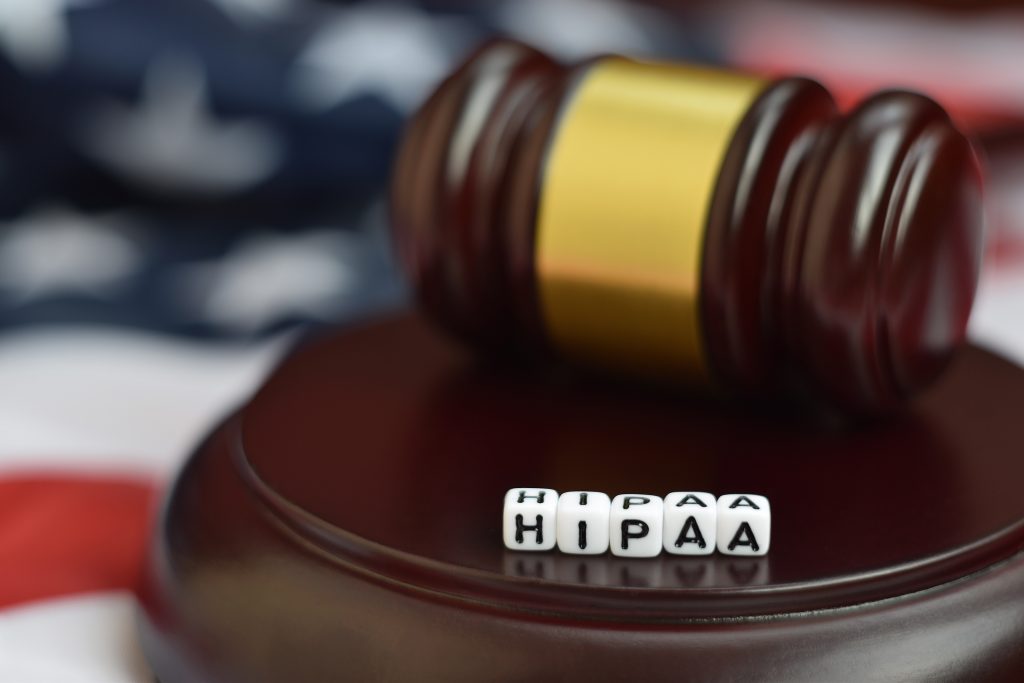 To ensure a secure operating environment for their clients, providers of outsourced revenue cycle services make large investments in information security management systems. Client security is ensured by a rigorous set of controls provided by information security management system standards like ISO27001. These controls are frequently stricter than the ones you have in place for your business. Using service providers with these controls ensures that PHI and client data are handled with the utmost care when outsourcing.
5. Saves Office Resources
Saving office resources is another advantage of outsourcing coding tasks. Companies will benefit from a decrease in the need for office supplies and paper because coding tasks won't be performed internally any longer. Additional savings are produced through saving office resources.
Beyond these advantages, outsourcing medical coding produces cleaner claims, increases office productivity, and reduces workload. Resources are freed up to work on crucial core tasks, and the organization's general flexibility improves. Of course, to take advantage of these advantages, businesses must outsource their billing operations to reputable firms that offer high-quality coding audits, error-free reports, and affordable rates.
6. More Revenue
Hospitals and healthcare facilities can save time and money by outsourcing their medical billing and coding to outside service providers rather than investing in the necessary equipment or hiring staff. With a significant decrease in overhead costs, hospitals may increase income while submitting claims and receiving payments on time.
7. Consistent Quality and Accuracy
When you work with a coding expert like Medphine, you can be sure that the services you receive will always be of a high caliber and correctness. We have a vast team of talented coders and years of experience with medical coding. For the Army, Navy, and Air Force, we classify and audit more than 3 million medical records annually, and we regularly achieve accuracy rates of 95% or higher.
You can be sure that you'll get the same level of quality even if the volume of records rises, thanks to the flexibility that a medical coding outsourcing company may provide. Additionally, you don't have to be concerned about deteriorating accuracy owing to reduced staffing on particular days or modifications to coding guidelines.
8. Error Checks and Audits
Staff at medical billing companies are trained to conduct process audits at each stage of the billing process to ensure accuracy. To ensure that no patient information or treatment action plans are overlooked, the health records obtained from the clinic are checked for completeness and legible information before coding. A second audit is performed following the coding procedure to weed out any remaining coding errors using a thorough checklist. After the billing claim has been completed, it is compared to the records once again to ensure that all bills are accurate and complete.
9. Faster Claim Submissions and Audits; Better Revenues
Claims generation is quicker and simpler than the internal claim procedure because of the thorough billing process execution. Since the process is automated, periodically evaluated, and thoroughly cleaned to ensure compliance with payer standards, outsourcing medical billing projects has repeatedly demonstrated a small impact on the frequency of claim denials. Clean claims help you increase revenue and speed up account receivables collection.
10. A Workforce Consisting of Experts
Medical billing businesses work with certified coders and billers with sufficient experience collaborating with healthcare facilities and insurance payers to fully grasp the subtleties of the procedure. They may go on with the procedure without wasting time on clarification of medical charts, terminology, and disease conditions by outsourcing the medical billing process to them. With experience comes the ability to recognize the proper circumstances and techniques that increase the efficiency of the bill capture, ensuring that you don't lose track of a single penny you provided after the treatment.
11. Transparency
Your chosen coding business will be able to give you thorough records and performance summaries regarding your medical billing. You may receive these reports automatically or if you ask for them. You have fantastic insight into your coding and billing thanks to this, which makes it easier for you to gain a fuller sense of how your practice runs. You don't need to spend time keeping meticulous records or even managing people to get these insights. You should also think about this benefit when deciding whether to hire or outsource medical coding specialists.
12. Gaining Complete Control
Numerous hospitals are renowned for having better control over their administrative processes and medical billing system. Healthcare facilities can better manage their financial flows thanks to medical coding and invoicing services. Well, the outsourcing provider and the qualified workers carrying out all the duties deserve recognition.
Conclusion
The care given to patients and the money made determine how quickly healthcare institutions expand. However, hospitals can streamline their core business operations while providing improved patient care by outsourcing medical billing and coding services. Finding an outsourced partner with better service offerings at the specified pricing point is therefore crucial. When choosing the right outsourcing company, the advantages of outsourcing medical billing and coding services will help assure improved patient care and financial success.
With years of expertise dealing with some of the biggest healthcare institutions in the nation, including governmental, military, veteran, and civilian groups, Medphine is a top provider of medical coding services. Our coders have at least three years of experience and are certified by the American Academy of Professional Coders (AAPC) or the American Health Information Management Association (AHIMA). We provide remote U.S., offshore, and on-site services at reasonable prices.
Want to outsource medical coding services? If so, simply visit https://www.medphine.com/ today!