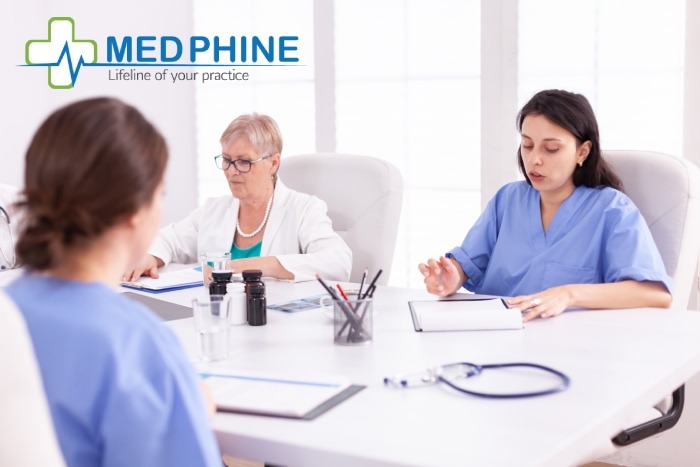 A hospital or practice depends on good doctors and caregivers but for any practice to run smoothly a free and regular cash flow is equally important. Revenue cycle depends on efficient coding and billing professionals who identify correct codes for every service offered to a patient, process bills and submit claims to insurance providers. Hiring trained staff for coding and billing processes might be a good idea for big setups like hospitals but for private practitioners and small practices it might not be a wise decision as it increases the financial burden and losses. For such practices, it is always better to go for outsourced medical billing as it reduces cost and improves cash flow as they are specialists in handling all billing issues and claim settlements.
Here are 10 reasons to outsource medical billing for your practice:
1. Saves Time: Outsourcing medical billing frees up the healthcare staff from tasks of billing and claims submissions so that they can focus on other important duties like patient care. Medical billing facilities have trained staff which manages faster billing and claims settlements in less time.
2. Reduce Cost: Outsourcing medical billing services prevent a practice from hiring extra staff for coding and billing. They need to invest less on infrastructure which can save them a lot of money.
3. Keeps updated with the latest technology: Medical billing companies deal exclusively in billing and coding business and invest in technology and software. They also keep themselves updated with changing technology and advances in the field of billing and revenue management which is otherwise not possible for many hospitals and practices.
4. Maintains Compliance with changing regulations: Medical billing companies keep their staff updated about changing regulations in the healthcare industry and coding rules like ICD 10 and other HIPAA regulations. They have trained and certified coders and billers who keep an eye on every detail and ensure error-free billing.
5. Improves patient engagement and satisfaction: Outsourced medical billing helps a facility or practice to focus more on their core task of patient care and keeps them away from unwanted stress of billing and claims. This improves the focus of the practitioner as well as other staff and the patients feel more satisfied with the care provided. It also makes the billing process faster and lets patients plan their co-payments.
6. Maintains Data Security: Medical billing companies deal with a large number of billing issues in a professional manner. They handle all the data related to patients like medical history, personal details etc confidentially. They invest a lot in security infrastructure and safeguard patient data against theft and hacking.
7. Coordinates with Payers: Medical billing companies deal with insurance providers for a number of clients and patients. They build relationships with the staff of insurance companies and coordinate with them which reduces the claim settlement time.
8. Manage payment reminders and follow-ups: Billing and claim settlement might take time in some cases and a bill might not get paid on time. It is not possible for a small billing department or private practitioner to place reminders for every bill. Billing companies on the other hand specialize in this. They automatically send out payment reminders, keep track of claims, and make regular follow-ups which saves time and resources.
9. Decrease chances of error: Outsourced billing provides you with specialized services of billing and claims submissions with reduced or minimal chances of errors. They have trained professionals which makes your task of revenue management smoother and faster without the scope of errors.
10. Improves transparency and control: Outsource medical billing takes care of the time-consuming work of billing and submissions. The practitioners just need to review their monthly reports and compare finances. They need not be involved in problems like entry errors or payer reimbursement issues. This improves transparency in the revenue management cycle and gives a sense of control to practitioners.
Outsourcing medical billing services can improve revenue and ensure regular cash flow in a practice with reduced stress and involvement. If you need an expert for your medical billing and coding related issues, Medphine is there for you.