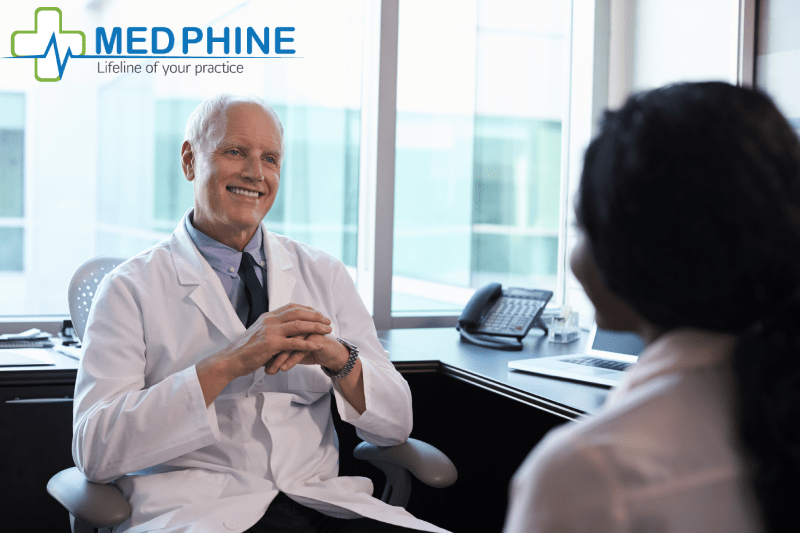 Revenue Cycle Management Outsourcing means hiring a third-party service provider to take care of revenue management in a practice. These service providers are experts in their field and have sound knowledge and experience of handling revenue cycle. They have a team of certified medical billing and coding specialists who work in compliance with the current coding and billing norms of the healthcare industry.
Revenue cycle management outsourcing helps the practices and hospitals to focus more on patient care and keeps the medical staff free from odd jobs like documentation, coding, claim submissions, etc. They maintain accuracy and consistency throughout the process and also ensure that the paperwork is completed within the time frame. They also handle denials and work on resubmission. The major benefits of outsourcing revenue cycle management are:
Get full access to trained professionals without making any added investments: RCM service providers maintain a team of medical billing experts who are trained in handling day-to-day tasks like billing, registrations, patient details, reimbursements, etc. Hiring such services can help a practice to get full access to these services without investing much. This saves a lot of money without compromising service quality.
Save on overall medical operating costs at affordable outsources work charges: Appointing and training staff for Medical billing, coding, and other office jobs adds into the operational costs of a hospital or practice. This increases the overall expenses and decreases profits. On the other hand, most of the RCM service providers offer their services on per patient or case basis. They charge only for cases they handle without the need of maintaining extra staff. This lowers the overall operational costs of a practice.
Leverage the HIPAA compliant procedures for improving collecting revenue: RCM service providers keep themselves updated about all the regulatory laws including HIPAA (or Health Insurance Portability and Accountability Act of 1996). They carry out all the billing and submission process as per the existing rules. They follow strict guidelines and leave no space for errors or rejections this helps in improving revenue collection.
Full access to 24×7 services that make sure more rapid turnaround times: Revenue cycle management outsourcing providers work round-the-clock to ensure timely payments. They handle patient enrolment, check insurance details, and work on documentation as well as coding leaving little or no space for errors. They provide their services 24X7 to ensure that payments are received on time.
Carry out timely follow-ups to boost payment collections: Outsource RCM partners with its team of medical billing experts work with several insurance firms and are conversant with their policies. They carry out timely follow-ups with the insurance providers to boost payment collections.
Explore refined technologies to your business process improvements: Professional RCM service providers invest a huge sum of money in updating technologies. They have the latest and updated versions of software and use them to provide their clients with the best in class services that improve the business process.
How can Medphine help?
Medphine provides complete revenue cycle management with services like medical coding, medical billing, A/R follow-up, payment posting, financial analysis, and transcription, etc. With a team of certified medical billing and coding specialists, Medphine can help you in all revenue management services.