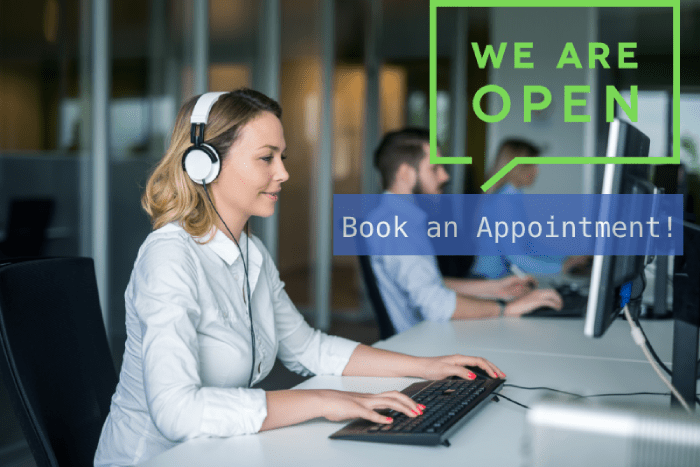 Ever since the COVID-19 has been declared a global pandemic by the WHO, life has come to a standstill for the whole world. All the businesses, big as well as small are waiting for the time when they can reopen and function normally. Talking about the United States due to lockdown and other social distancing norms the healthcare industry has suffered a major economic breakdown as most of the practices are either closed or seeing patients through telemedicine. But the major question today is how to reopen a practice after this situation?
Well you just can't go and open your gates for visitors when you plan to reopen your practice. First of all, it is important to continue to follow federal, state, and local guidance for reopening any business in the US. Depending on state and local recommendations and normalcy in your area you can plan for reopening your practice.
But things would not be the same now for people or businesses as we are still fighting with an enemy. So, in order to win over it and to ensure the safety of the self and community, we need to follow certain guidelines and make a plan before reopening a business.
Reopening requires all of us to move together by thinking about every body's safety and changing our habits like following social distancing and maintaining personal hygiene to avoid our and others' risk of exposure to the Covid-19 virus.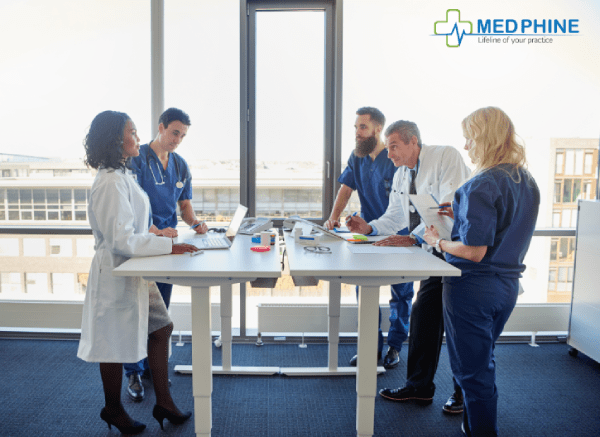 How to plan reopening?
If you are planning to reopen your practice you should do it in a planned manner. Here are a few points you need to keep in mind before and during the reopening of your business.
Keep yourself updated: First of all, it is very important to look at guidelines for reopening the business in your area. Keep yourself informed about the number of infected people and other federal guidelines in your area and plan as per guidelines issued.
Cleaning and disinfecting your practice: It is important to clean and disinfect your office and everything that's a part of it to ensure hygiene and reduce the risk of exposure to the COVID-19 virus. Go in for proper disinfection techniques for places and surfaces at your workplace.
Ensure adequate and regular supply of proper disinfectants: The virus that causes COVID-19 can be killed if you use the right products. EPA has compiled a list of disinfectant products that can be used against COVID-19, including ready-to-use sprays, concentrates, and wipes. It is better to ensure that you have a supplier who can help you with disinfectants as per EPA.
Make cleaning and Sanitization a regular practice: In order to prevent exposure to viruses, it is important you clean and sanitize your work area properly. Using water and detergent for cleaning hard and nonporous surfaces is a good idea. Using EPA approved disinfectants for surfaces that come in contact often like doorknobs, electric switches, washrooms etc on regular intervals is also important. Sanitization should also be done after visits and before leaving the place in the evening so as to prepare it for the next day.
Ensure safety supplies for self and staff: In order to ensure safety of self and others, it is important that you make arrangements for face covers, personal protection equipment PPEs and other supplies for staff and visitors.
Ensure social distancing: Prepare your staff and office waiting area to follow social distancing guidelines. Train your staff to schedule visits in a planned manner so as to maintain adequate distance between visitors and staff.
Patient prioritization and appointment scheduling: Try to prioritize cases that need immediate medical attention and schedule them accordingly. Schedule appointments in small batches which can be handled easily. Try to look for some alternative method to deal with follow up and regular cases.
Adopt and go for telemedicine: In order to connect with regular and follow-up patients try to introduce telemedicine service in your practice so that you may not lose contacts and business.
Update billing and coding process: Try to keep your practice up-to-date about COVID-19 coding and billing protocols. Ensure proper training for your staff or better go for professional help by hiring expert RCM service provider for your facility. This is important as any negligence on this part might lead to huge financial loss to your practice.
Manage your staff: Make sure that your practice has just adequate staff to run it smoothly. You can ensure that non-essential tasks are taken care of from home by allowing work from home for some staff members or adopting a roster for shift management.
Analyze and review your policies: Take time to analyze your financial position and policies for the upcoming time. You can revise or update them according to new regulations as it will keep you prepared.
Keep prepared for tough times: Manage and update your disaster management system and make sure that you have an adequate supply of essential drugs in your practice to avoid any panic situation.
Reopening any business after COVID-19 situation is surely going to be a challenge for all. But to win over it we have to ensure personal and community safety as well as unity.
Disclaimer:
All the information provided in this article is provided on "as is" and "as available basis" and is for informative purposes only as the author reports no financial relationships. It is advisable to follow federal, state, tribal, territorial, and local guidance for reopening any practice. With the constantly changing Government and payer policies in current times, it is recommended to follow CMS, HHS CDC, and other sources for the latest updates.
Sources used for this article.
https://www.cdc.gov/coronavirus/2019-ncov/community/reopen-guidance.html
https://www.adsc.com/blog/how-to-prepare-reopening-medical-practice-covid-19
https://www.mgma.com/MGMA/media/files/pdf/MGMA-Practice-Reopening-Checklist.pdf?ext=.pdf