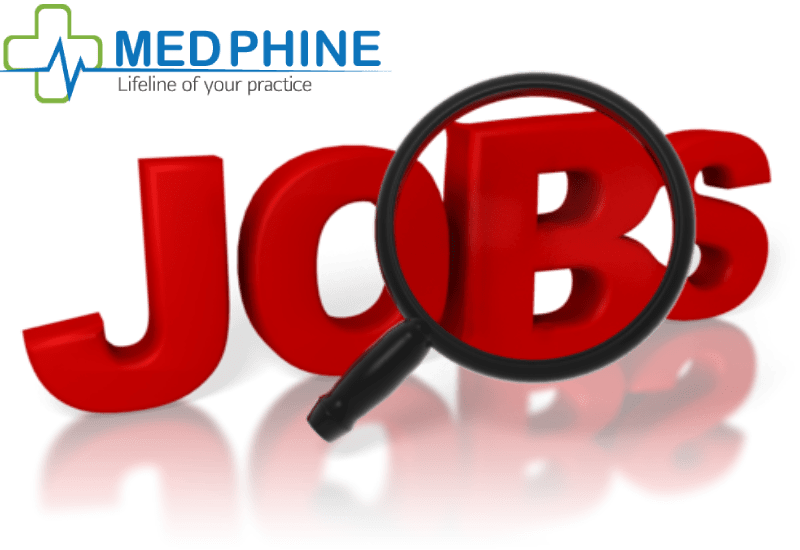 Healthcare is the largest industry and rightly so as It is the umbrella that consists of a wider spectrum that covers other industries such as pharmaceuticals, healthcare-technology, health-insurances, hospitals and medical facilities, nutritional supplements etc. Many of us have desired to be medical processionals as kids but then that wasn't the only thing we desired, I know I wanted to be something new every other month. It takes a lot of hard-work and dedication to be a qualified healthcare professional and be at the front line to serve patients, there are also other roles of vital importance where you get to serve both providers and patients, one such role is to be a medical billing professional. Medical billing also formally known as Revenue Cycle Management is a part of the the administrative task-force that insures the movement of money in all proper channels.
Medical billing is a critical part for healthcare organizations and it's a lucrative carrier option for many aspiring candidates who want to be a part of the healthcare industry. There are various certifications available to be a certified processional biller and coder, after completing these certifications you can apply for vacancies and get one step closer to be a part of the modern healthcare system. During current times where we are all learning to live with limited mobility and access to the outside world. It's important that your efforts to make a new carrier move should not go in vain and your resume should reflect the best of you and resonate with the idea of a desired candidate for the hiring managers.
How to write a Medical Billing resume (with example)?
Most job seekers take resume writing casual and fail to present themselves effectively through words while writing their resume. While writing resume, it is advisable to keep it simple and put the most important things first, instead of writing it after experience details. It is because interviewers have to screen a large number of resume, in a very short time period to shortlist most suitable candidates for further interview process. A well written resume increases the probability of getting shortlisted among hundreds of applicant vying for limited vacancies. Let's understand it with below sample resume.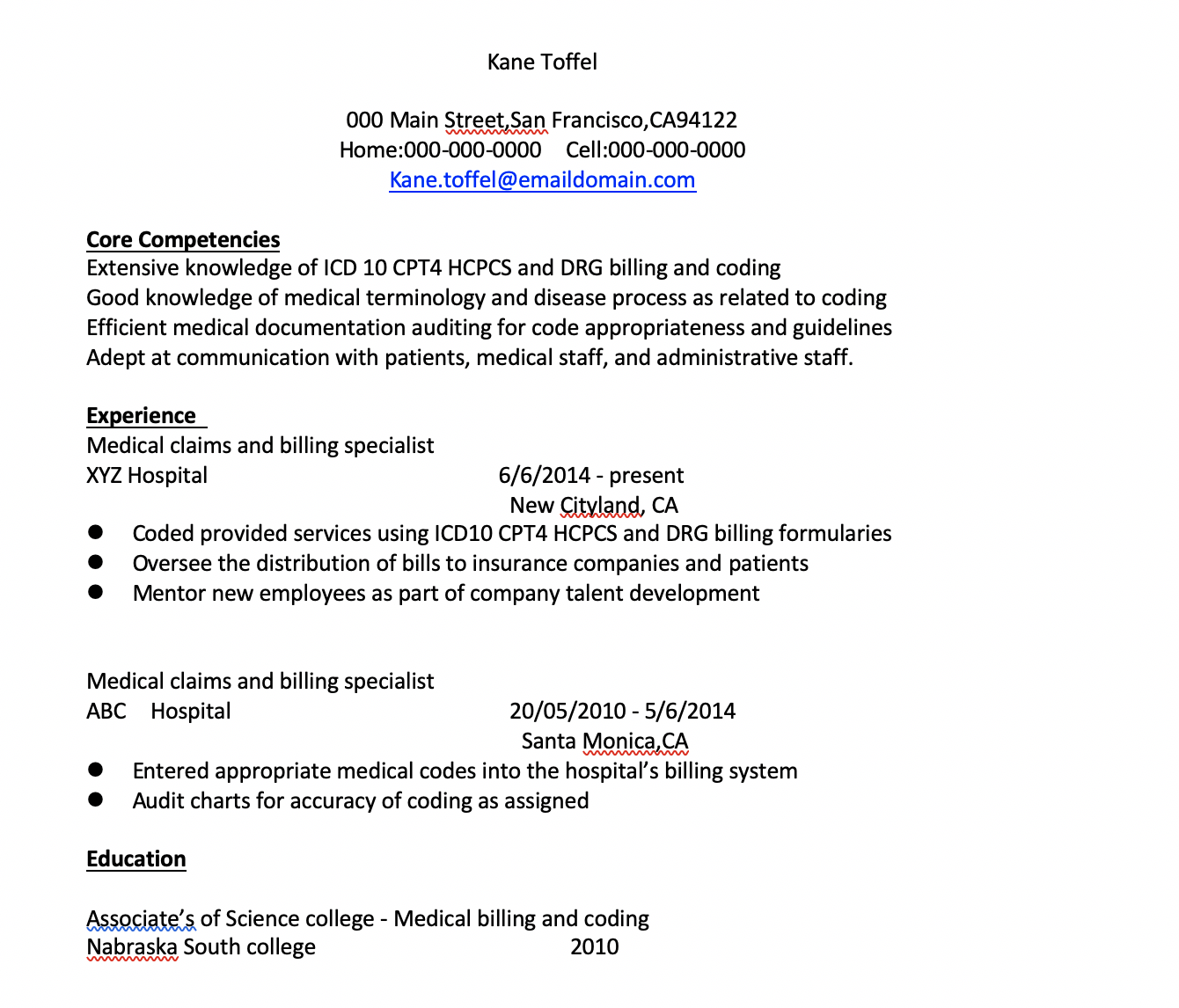 Kane toffel goes with reverse-chronological order(where experience features most prominently. It is because of his years of experience to feature, that works well for him. On top of that he starts with list of core competencies to guide the interviewer towards specific aspects of his career so far.
There may be several other way to write medical billing resume, however above can give an edge.
Disclaimer: The content of this blog post is provided for general information only.