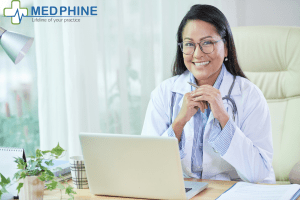 As is well known, within the early months of 2020, the COVID-19 pandemic provoked wide-sweeping shutdowns and shelter-in-place orders across the United States. Presently, as part of the nation seem to begin unwinding these strict measures. Small business proprietors, medical practitioners, and physicians ought to think about what is next and how they will adjust and move forward securely and sustainably.
This idea of "reopening" is a portion of a broader drive to revive the nation, with particular rules and guidelines being created both by Federal and State Government's.
Before you revive your entryways to patients, the following tips will help you to navigate a complex process while reopening your practice. Therefore, all of the steps have to be undertaken.
1. Instruct Your Organization
It is mandatory to instruct your staff and educate them about COVID-19. The more your staff will be aware the more they will maintain their hygiene practice. As a result, everyone at your workplace will be safe and protected from any virus, disease, and infection.
2. Perform Thorough Cleaning and Sanitisation Methods
While you reopen your organisation, make a routine of cleaning the most touched surfaces. After cleaning them, use disinfectant. Cleaning with soap and water reduces the presence of germs and impurities. Proper cleaning and sanitisation methods are essential, hence, should be followed by every organisation.
3. Determine the Health of Your Patients
While your patients or any visitors who enter at your organisation, check if your patient is ill. Always determine the health of your patient by testing their temperature. Additionally, ask your patient about dyspnea (shortness of breath), chills, cough, and fever. If they have any of the symptoms, ask them to return home and have an appointment using Telemedicine methods..
4. Make Essential Personal Protective Equipment (PPE) Available for Everyone
PPE kit has a vital role in the present scenario. All the patients, visitors, and staff members should always wear a mask and gloves. Before you reopen your office, it is important to make PPE kits available in advance. Physicians who interact with patients must cover the full face and carry other protective clothing and accessories.
5. Reopen in Step-By-Step Process
After being locked at home and bound with restrictions, you might open your doors at once. This may result in another lockdown. Instead of doing this, reopen in a step by step process. If possible, begin with part-time opening and gradually start conducting in-person visits.
6. Divide Your Staff into Shifts
Opening the office again including large gatherings may cause problems. It would be great if you divide your team into different shifts and ask them to follow a particular time such as morning and evening shifts. This will also reduce the visit of patients during the specified time.
7. Limit Non-Patient Visitors
Non-patient visitors such as repair persons entering the office should be limited. Those who are not patients might use virtual methods to connect with physicians or relevant people in the office.
8. Inform Staff, Patients, and Other Relevant Members About Your Policies
Whenever the new practice policy is being released by your organisation, it should be posted and known by the staff and patients through several digital contacts such as your website and email newsletter. In addition to it, assure your patients about the safety measurements being taken by the staff as it builds trust among patients.
9. Stay Informed about Confidentiality and Privacy Regulations
Since it is a public health emergency, HIPAA specifications related to telemedicine have been relaxed during the pandemic. However, it does not indicate that all privacy regulations have been suspended. General HIPPA laws, breach notifications, security, and precaution remain in force.
10. Stay Up-to-date About New Guidance Concerning COVID-19
Within the early months, a number of guidelines regarding the current pandemic were released and followed. Physicians or medical practitioners should always stay informed about the new guidelines. Patients should also be reminded to follow social distancing, using a mask to cover the face, sanitise hands most often, and use gloves. No matter what guidelines are being released by the government, one should follow the basic process to prevent the virus.
Follow this checklist to safely reopen your physician practice and for any further questions regarding Reopening Your Practice reach out to Medphine experts today!