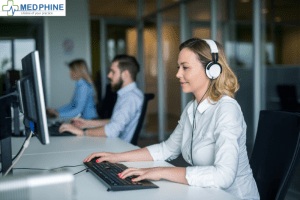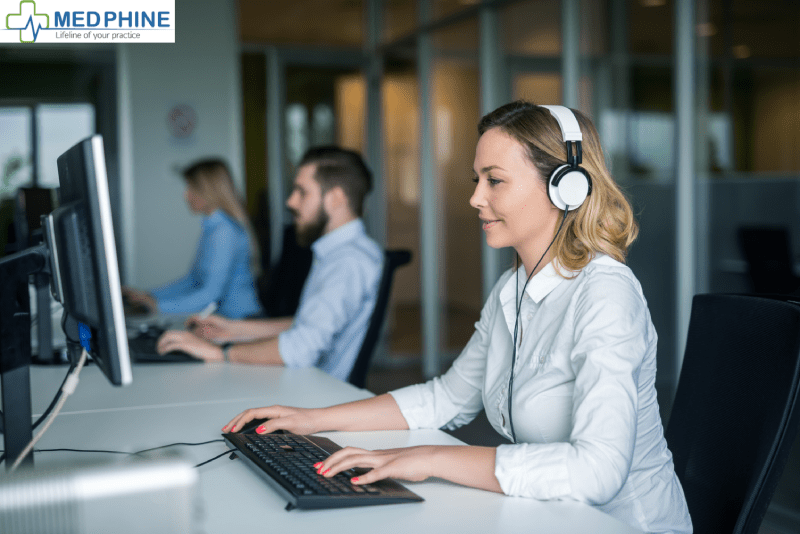 Revenue cycle management or RCM is like an umbrella that covers various operations like medical billing and coding, appointment scheduling, payment and copayment collections, etc. In the healthcare industry, there has been a myth that medical billing is just a back-office job. It is often looked down upon and is considered a normal job. But now it is not so as most of the practices have changed this perspective and they now consider all staff members to be important in revenue cycle management.The role and responsibility of every member from the front office to the back office as well as clinical staff is important for practice.
The front office helps in generating revenue by managing patient scheduling, collecting and verifying patient and insurance information, the clinical staff ensures that revenue is captured by proper documentation, and coding and back-office staff focus on collecting revenue through billing functions.
Let's connect the role of various members in a practice with medical billing which might help in busting the myth that medical billing is just a back-office job:
Front office job in RCM: The process of revenue management begins at the time a patient visits or books an appointment with a clinic. Scheduling appointments and converting every inquiry into a visitor is the job of front-office workers.They collect patient and insurance information, checks the eligibility of a patient, and ensures primary and secondary coverage of patient.
They are also expected to make appointment reminders and prevent patient loss. Apart from all these jobs, they are the ones who are also trained for co-payment collections from patients and discuss finances with patients before they visit depending on their insurance plans. So, a competent front office staff generates revenue in a practice and ensures that all information submitted is correct which helps in a smooth billing process.
Role of clinical staff in RCM: Clinical staff looks up for patient care as the primary job but they are also trained about secondary tasks like coding compliance, documentation process which might result in denied claims or delayed payments if not handled properly. Ensuring correct code usage for every service offered and proper documentation by clinical staff helps the backend staff in faster and error-free billing which keeps the revenue cycle going.
Role of back-office staff in RCM: They are the most important part of RCM. They perform the task of billing as well as submission and ensure the timely collection of payments from payers and patients.They also look into denial and resubmissions, follow up with the insurance agencies, and send reminders for payments.They can be called the central part of billing and collections but having the front office manage information and coverage verification and clinical staff looking for coding and documentation details they perform their task in an effective and timely manner which maintains a smooth revenue generation in practice.
So, we can say that medical billing is not just a back-office job, it is a combined and team effort of all staff members for effective revenue cycle management.