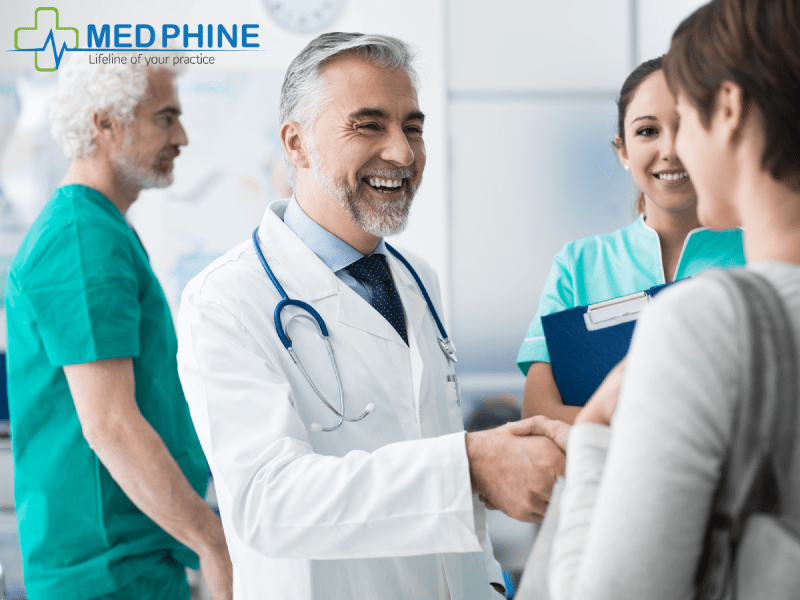 Patient appointment scheduling sounds like quite an easy task, but in reality, it is a challenging job. The entire business for your practice depends on how well you manage your patients by providing them excellent experiences, lowering missed appointment rates, and keeping the wait time minimum in your practice.
An efficient and organized patient scheduling is the key element for the success of a practice. It is an important part of practice management that results in happy patients, increased revenue generation, and a streamlined schedule for practice and health workers. So, if you own a practice and want to know about things that can help you to improve patient appointment scheduling here's a list of 5 steps you can take:
1. Analyze patient visit patterns: It is important to track the pattern of patient flow in your practice as this might give you a clear picture and help you plan things accordingly. Analyze the number of patients visiting per day; time spent on each patient, the most popular days for patients to visit, the number of regular visitors, and first-time visitors. These parameters will give you a clear picture of patient visit patterns and help you in better appointment scheduling and time management.
2. Offer multiple scheduling options: Different people prefer different communication tools. So, it is always better to provide multiple scheduling options to your patients as it makes the process easier for them. You can offer online scheduling for patients as it decreases the stress on office staff as well as it is quite convenient. However, many people still prefer to call in person in order to schedule a visit or gain information. So, keeping all the options open can help you in managing appointments and bringing more patients.
3. Adopt Technology: Several routine tasks like setting appointment reminders, calling patients, prescription refills, etc. consume a lot of time. Adopting new technology and implementing chat systems helps in improving appointment scheduling. Automating medical appointment reminders reduce no-shows, increase appointment confirmations, and increase the number of patient visits through better slot-utilization.
4. Prioritise appointments: It is important to prioritise appointments as each patient visit varies depending on the type of care and time required for a patient. Many patient issues can be resolved with a small phone call while others require an immediate visit. Training your staff to evaluate each call and judge whether to schedule the patient or address the issue via a phone consultation ensures that patients needing the highest level of care have better access to same-day appointments and prioritise each visit.
5. Set your schedule and create a patient waiting list: It is important for a practitioner to align himself with the schedule of practice. It is better to start the day early and schedule the day accordingly. Try to schedule morning appointments from noon backward and afternoon appointments from noon forward. This will help you to maintain maximum productivity and ensure that the bulk of the day is scheduled out. It is also important to create a patient waiting list as last-minute cancellations can happen and in that case, an alternate waiting list can be used for appointment rescheduling.
Managing appointment schedules is important for practices as it helps in increasing the visits and revenue generation. Taking the necessary steps at the right time for improving the patient appointment scheduling in your practice can also save a lot of time and resources in your practice.
—————————————————————————————————————————————————Try Medphine's 30-day risk-free service without any obligation of signing a long term contract and watch as we escalate your healthcare practice profit.