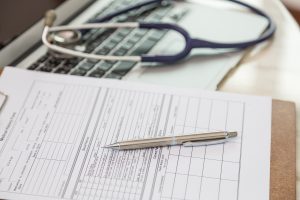 COVID-19 pandemic has spread globally as a significant concern for health care providers. Telemedicine has emerged as an essential tool for patient care due to the increasing number of COVID-19 patients in the United States. In this time of public health emergency and social distancing, many restrictions that were earlier imposed on telemedicine have also been relieved to prevent the spread of the virus among health care professionals, community members, and other patients.
Most of the patients, whether COVID or non-COVID, are both attended via telemedicine. The rules are continually changing for the health care sector, and some new codes and billing norms for corona virus-related services have also been introduced, due to which many practices and physicians are finding this rapidly changing scenario to be difficult, but it can be quickly and efficiently handled by using outsourced medical billing services.
How can Outsourced Medical billing help during COVID-19?
There is numerous advantage of outsourcing medical billing service; we have mentioned a few of them below:
Revenue loss due to pandemic situation:
The health care sector has reported that revenues have dropped by 50 to 70 percent in a matter of weeks. This has made it difficult for many practices to maintain standard staffing, especially when there is more need for people to handle patients. Outsourcing billing services might help in submission and claim processing on a much faster and regular basis, which might help in more rapid revenue generation.
Help you with new codes and norms:
Several new codes are being introduced for the treatment of COVID-19. These codes are being regularly added and revised these days; many practices are difficult to deal with. A wrong code might lead to a problem in the billing process. A medical billing company keeps itself updated with the latest changes, ensures that codes are handled properly, and helps you to get paid on time.
Better management of telemedicine billing:
All practitioners are using telehealth services for patient care. The U.S. Government has made massive changes in HIPAA to ease and promote telehealth so that people stay home and avoid visits for medical care. Medical billing rules for telemedicine have also changed, and new codes for telemedicine have been added. Practitioners might take time to adapt to this new practice and billing process, which may further add to a loss in revenue. Outsourced medical billing companies can help them to overcome it with their updated software systems.
Maintaining social distancing and limiting employee number:
Social distancing is a must to be followed these days to prevent community spread of the virus. Hiring separate billing and coding professionals might increase the burden on practice as you need more space for keeping them safe and to maintain distance among them. Opting for outsourced billing company in these times may limit the number of people visiting your office and help you in timely and efficient billing and claim to process.
Medphine is ready to deal with this COVID pandemic situation and your billing requirements. If you are looking for someone to help you in billing and revenue cycle management, our outsourced billing RCM calculator is the go to solution to help you in this quandary. RCM calculator is designed to empower providers and practice managers and help them make a fact-based decision by incorporating their current revenue and expenses. This enables you to go beyond assumptions and presumptions about outsourcing and get a fact-based ROI projection in real-time.