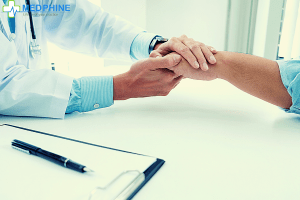 The leading cause of patient no-show in the US is the facility's inability to remind the patient of their routine checkup and follow-ups periodically. But considering the amount of medical and administrative work healthcare workers have to do, they can not be completely blamed for this. But this needs an immediate solution, which is an appointment reminder. 
In an appointment reminder, the facility makes use of tools, technology, and dedicated team to inform and remind patients of their next checkup or follow up. Whether it is their first visit or a patient with some chronic conditions coming regularly get his shots,  appointment reminders are important for both the patient as well as the practice. 
In today's post, we are going to list out what benefits having a proper appointment reminder in place can have on the patients as well as the healthcare organization in a holistic way:
Enhances overall health outcome:
When patients are timely reminded of when is their next visit, this becomes a part of the routine, and they follow every instruction of the doctor regularly. Doctors are able to make a well-informed decision based on the history of the patients that they have a periodic record of. Staying connected with your patients help them take better care of themselves, thereby ensuring a healthier outcome. 
Improved patient satisfaction:
Being regular with the checkups would mean the patient's health is being tracked, and medications are being administered accordingly. Appointment reminders on the commonly used form of communication such as email, text, call, will remind them of their next visit. This proliferation of technology will help patients as well as the physicians in ensuring a healthier self and increased satisfaction for the service being delivered to them, which will boost the bottom line. 
Increased efficiency of the staff: 
With an appointment reminder based on the latest technology set in place, your clinical and none clinical staff will no longer have to juggle between keyboard and patients. This will give them ample time in their hands to treat patients with dedication and work on improving themselves. They will be able to better focus on the patients who will ultimately increase patient satisfaction and ensure that you are dispensing the highest quality of care. 
Are you wondering about the best way to effective appointment scheduling that will guarantee desirable results without draining the potential of your clinical staff, which can be utilized in the more important healthcare-related task?
Outsourcing is one of the best ways for a healthcare organization to ensure the efficiency of the clinical and no-clinical staff, at a low operational cost and accelerating cash flow, thereby boosting the bottom line. 
Instead of fretting over the kind of appointment reminder you should invest in, it would serve you best in the long run if you outsource these services to a credible company like Medphine. 
Our front desk and appointment experts have a dedicated team for every client. The calls will be directed to our support executives, who will make sure no matter the gravity of the query, every patient's problem is resolved. 
This will not only lessen the burden from your staff, who will now be able to dedicate more time to render quality care and treatment to the patients, but their professional expertise will also boost patient satisfaction, patient engagement, and the bottom line of the facility. 
We guarantee 100% satisfaction through every communication mode, be it call, text, or email. 
Sign up today and avail our 30-day free trial service without any obligation to sign up a long term contract. 
Reach out to the Medphine.com representative today!