Medphine conducted a workshop on 19th October in Houston Technology Centre in Houston, TX. The workshop strive towards helping the medical practitioners in managing the complex billing issues through hands-on tips and cutting edge strategy.This workshop covered wide range of solutions for dental, medical, rehabilitation, home health practices and pharmacy, who are getting reimbursed by Insurance companies.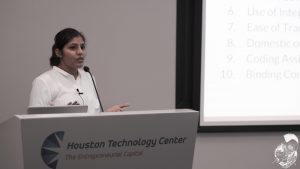 This educational and informational workshop brought together practice managers, billing supervisors, chief financial officers to address the core problems preventing medical practitioners from getting properly reimbursed.
The workshop kicked off with a detailed presentation from the co-owner of Medphine. This presentation began with addressing the changes leading to the transformation of the healthcare Industry. All the core problematic areas were further taken into account. The presentation covered the major problems hampering the practice's billing with quick tips to overcome these hurdles. The next topic engaged with the effective yet effortless techniques to perform self audit. An overview of various kind of denials and ways to handle them was set out in the next slideshow.
Along with this presentation, the attendees participated in the interactive sessions. All the obstacles coming in the way of getting reimbursed were address. This served as a great opportunity for all the attendee to get comprehensive solutions for their major queries.
Our live Q&A round was a hit! This was the best opportunity for us to understand the main concerns and challenge areas of medical practitioners while billing. All the participants had a great time interacting with people of the same field.
We presented our audience with real case study to show how we deal with problems to keep up in this next phase innovation in the Healthcare Industry. This study gave an insight into the way comprehensive solution works to impact the revenue of our clients, with no turn arounds. This case study was followed by free AR audits. With many private and government healthcare practitioners, many representatives from various agencies came up with different concerns within the study areas.
As the day came to an end, all the attendees were offered with drinks and variety of cuisines. We wholeheartedly hope that all our attendees had a great time and grabbed as much information as they can.
Medphine is an innovative and comprehensive provider to all your revenue requirements. We help our clients across the nation with our vast experience and expert knowledge.