Medical billings errors are really common. According to ABC News, a study has found that about 90% hospital bill contain errors. Even if, care is your top priority, still your practice is your business. How can you find whether you are actually getting paid for the service you render? All you need is a knowledgeable, reliable and focused team to oversee your revenue practice management.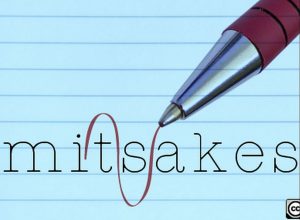 Your billing department has to be on the ball for managing coding and processing claims to chase unpaid accounts of your patients and deal with insurance companies. As an employer of a midsize or small practice, you have to aim at making right off the bat. So, what are you actually doing to achieve your big determination? Are you outsourcing your medical coding and billing requirements or keeping it in-house?
Well, let's begin with throwing a glance at some of the industry facts:
Kaiser Health News estimated that around $68 billion is getting lost in healthcare sector because of billing mistakes and frauds.

Nearly 40-80% bill carries errors which cost thousands of dollars to insurance providers and consumers.

Around 25-30% medical practices loses their income because of billing errors.
Incase you are opting in house medical coding and billing, you will require a practice management software for keeping patients' track and payer's bill.
A certified medical coder is must to oversee all the operation. The responsibility of denial or rejected claims will lie with the practice.
In the ever changing policies and regulatory framework with transition to a complex ICD-10 coding, it's becoming difficult yet crucial to stay on top. In case you are opting for outsourcing your medical billing needs to free up the staff in order to focus on the quality care. The benefits of outsourcing services includes rise in collection rate, reduction of denial and rejected claims and a complete analysis of account receivable. You can generate on- demand reports and view the daily finances. Your staff will stay at sheer distance from the arduous tasks of medical coding and billing.
Regardless of the mode you are opting for your revenue management. Being a startup you need to keep focused on the following tips to undo coding and billing errors.
STAY UPDATED
You need to stay current with ongoing medical billing and coding trends. With the introduction of new codes, the previous ones phases out. You need to keep a tab on the new protocols, study new codes and aware of the effects that it can cause.
BE DILIGENT
Make sure to double check your work when creating claim. A simple error can make a difference can be the reason behind your claim getting rejected.
COORDINATING
Effective coordination can reduce your billing errors within provider's office. You can either stay in touch with the personnel of the medical provider's office. Never hesitate from asking questions about any possible errors that can result in claim denial.
FOLLOW UP
Once you are done with sending the claim to the payer, start follow up with assigned representative who is working on the claim. This will result in catching error alert early in order to begin with a new claim formation with zero errors.
Being a startup, we recommend you to not keep the arduous task of medical coding and billing in-house. For startups, it's important to offer quality care to their patients. Irrespective of the billing practice you choose, make sure to keep the following tips in your mind to avoid errors.