Celebration of festivals always brings a breath of fresh air and breaks the monotony of office working environment. This helps employees in relieving their pressure and building a bonding between team members. Medphine understands the importance of keeping morale high and building a healthy work culture for organisation.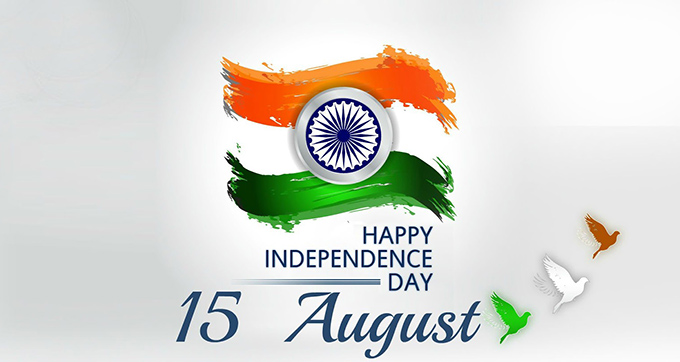 On 14th August Medphine celebrated Independence Day with great zeal. All the cubicles in the office were decorated with the theme of "Independence Day". Employees were asked to wear clothes reflecting Independence theme and a prize for best dress up was about to announced towards the end of the programme. There was a feeling of patriotism among all the employees.
Our day started with giving tributes to the freedom fighters who sacrificed their life. We all sang our national anthem before proceeding with the other activities of the day. Then antakshari competition was conducted among the employees which included only patriotic songs. All employees were divided in two teams. Team members from different departments participated with enormous energy and zeal. Team 'A' was announced the winner of antakshari round.
Antakshari round was followed up by a Quiz Programme. All the members were asked questions related to the freedom fighters and leaders who fought for our Independence. Young team members were full of enthusiasm and energy to crack all the questions regarding Bhagat Singh, one of youngsters all time favourite freedom fighter. The winner of "freedom quiz" and "best dresser"  was awarded with prize.
After all the fun and frolic, we had a discussion about how we have achieved this freedom and how some intolerable events are taking place in the name of religion, caste and creed. Our leaders sacrificed their lives for us and all our team members took a vow to never lose this freedom at any cost.
There was feeling of patriotism everywhere and youngster were seen discussing about the current issues faced by our country. Towards the end of the programme employees were offered refreshment and food to eat. The feeling of pride and patriotism for our nation was at its peak among all our employees.
Celebrating events helps in relieving pressure load and starting fresh with new motivation and energy towards their assigned work. Medphine strives towards better productivity by taking care of our employees requirements and engaging them in activities.