Healthcare industry is facing several challenges like increase in competition for outpatient services and growth in uninsured care. Small rural practices are finding it difficult to stay their boat afloat. According to some industry experts health care practices can increase their profit by focusing on these two key areas- increasing reimbursement and reducing cost. Here are 3 secrets that successful medical practices gave implemented for improving their profitability: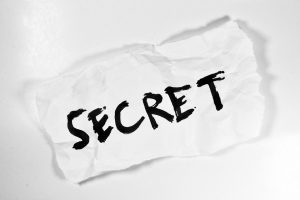 Adding New Services
One of the most effective way to increase your profit is to add new services which your organization is not currently offering to the patients. You need to do the research work before deciding the new lines of service. Some of the points you need to keep in your mind are:
Study the people living around your organization

Services which are mostly in demand

Research demographics of the area to offer valuable services

Analysis of competing hospitals
You can go a step further by offering the services which are not offered buy the other hospitals around you. This will help you in increasing your population of clients.
Merger is another best option for acquiring more patients. Afterall, Healthcare industry is all about getting more number of patient for increasing profit. Bigger organizations are getting more successful by offering more affordable services to the patients. On the other hand the small hospitals mostly stays in a fragile state.
Outsourcing Billing And Coding
As already stated that reducing your cost can help you in increasing profitability. Sending out services to an independent contract will help your organization to function in a better way which will result in improving bottom line saving. Remove your administrative overhead by outsourcing your requirements of billing and coding.
You can divide your outsourcing needs into two categories- low level and high level services. Low level services include food service, laundry service and etc. while high level services are medical coding and billing service, denial management, audit service and etc. Outsourcing these high level services will help you in saving a larger percentage of money. One key factor while outsourcing is to find the company that best suits all your requirements. With a right outsourcing partner, you can double your profit and at the same time delivering your patient a high quality of healthcare service. Many hospitals even outsource some selective services for instance if you are facing challenges in keeping a tab on the claim denials and are frequently repeating the coding errors then you can hire outsourcing company to help you in reducing denial rates which will increase your profitability.
Improving Reputation
There is a enormous amount of change in the healthcare industry with the new reforms and regulations. These reforms have put the patient care as the core importance. Patient's satisfaction is one of the most vital factor for determining the success of a hospital. A positive reputation is of extreme importance. A study done by World Economic found that more than 25% of market value of a company is dependent on its reputation.
You can conduct a survey around your locality to know more about the the perfect views of your hospital and can improve the negative areas highlighted through these surveys.
Healthcare organizations are not connected with the patients outside the official visits. There is a need for organization to have an active presence on different social sites in order to improve satisfaction rate and building close relationship with the patients. Your presence on social media will help patients to search you on internet, can compare prices and review the ratings. Internet presence will going to help you to stay relevant in the market.
In this competitive market, it gets difficult to increase your profitability at a higher rate. By adding new services, outsourcing your billing and coding requirements  and creating a reputation through an active presence on the social media will surely going to help you in improving profitability. These methods will either help you to reduce the cost or increase the reimbursement and eventually getting more success and profit. Increase your profit right away!