Indeed, outsourcing your medical coding and billing is the best decision that you have ever made. Usually companies go for medical coding and billing when they don't have the resources, space and finance to keep up all this in-house. However there are many medical business who have made wrong decisions in selecting their medical coding and billing partner.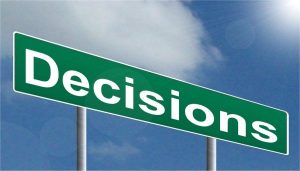 Here are 6 signs that will indicate a wrong choice of billing partner:
NO EXISTING CLIENTS IN THE SPECIALTY
Medical coders and billers are trained on various types of specialties but the rules and regulations of medical industry keeps on changing annually. Make sure that your billing partner is able to match up with the nuance of your speciality.
PRE-PRINTED LIST OF REFERENCES
We all will agree that a company will never put any company in their reference list that doesn't offer them positive results. If a company that offers you with limited list of clients then you need to ask about their other client list.
NO ACCESS TO PATIENT ACCOUNTS
If your medical coding and billing partner avoid you from having an access to your own patients data stating "proprietary" as the reason, then you need to switch your vendor right now.
NOT ALLOWING YOU TO RUN REPORTS
This point is somewhat similar to the above discussed point. You can take data from system reports and further fill into the spreadsheet. Always ask your medical coding and billing partner to offer you with system-generated reports. If not this, then you can ask for a snapshot of the report that has a simplified information.
NO POINT OF CONTACT WITH YOUR ACCOUNT BILLER
Coding and billing company which denies any kind of contact with your account biller is not right for you. One should always stay in contact with the person who is handling crucial role in the revenue cycle management. This way you can get a complete insight whether your partner company has a biller who is a real thinker or just a data entry person.
NEVER HEARD BILLING SOFTWARE
Well this is alarming if you have never heard about the billing software they put into use. In this case, try to learn about this software and how long it has been around? You need to clear the following questions with your coding and billing agency right away:
The frequency with which it is updated.

Number of practices using this software?

Can this software sustain a big switchover?
Have you signed the contract with a coding and billing company already or thinking to getting into one. Whatever be the case, the above discussed points can help you analysing medical coding and billing company. Having clarity on these ground will help you in reaching the right decision.