Medical billing part is the most crucial part for any medical service provider? A healthy and flourishing revenue cycle can be achieved through getting paid for the rendered services. This is possible when diagnoses and procedures are billed properly.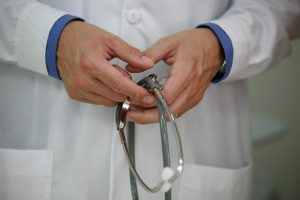 You need to bill out on a daily basis rather than sitting around and waiting for the payments to come from insurance companies. According to MGMA, if there are more than 4% claim denial rate then you need to reconsider your strategy again.
What are root causes of these claim denials:
Input oversights

Manual errors
For avoiding claim denials and getting paid in the first go, you need follow the following tips.
STOP HOARDING
It's absolutely fine to keep your old coding books for references but never put only a single and outdated book into use. You need to remain updated with the market changes by purchasing new HCPCS, CPT and ICD -10 books. Many healthcare organizations might have electronic versions of the codes built in the software but they do not offer you with the instruction and editorial materials. You should buy the new set of HCPCS, CPT and ICD-10 and go through the editorial content of every section. Error in coding will further result  wrong billing.
The best way to prevent claim denial is having a quality communication between coders and billers to make the biller know what any erroneous code will look like.
VERIFY INSURANCE
Well, that was about the coding procedure ending up in wrong billing. Do you know the biggest reason behind claims getting denied? Yes, you guessed it right. It's not verifying insurance information correctly.
It's important to speak with your staff when signing in new patients.

You can go one step further by contacting the insurance provider to confirm the coverage period, effective dates and calculate copayments and deductibles.
ERRORS IN INFORMATION
University of Minnesota have found that around 30% to 40% bills contain errors. Always keep in mind that it only takes a simple error to result in billing denial.
Train your staff and make them familiarized with the patient chart.

Always double check informations like name, policy number, diagnosis code with performed procedure.
CLAIM AUTOMATION
A practice management software can automate the billing process leaving less room for errors. However, we recommend not to rely completely on this system as this system will not print reports and post charges for you. Either train your staff members to keep up with the demands or hire a medical coding and billing company for this. Many times customers are not satisfied with the practice management system as they don't know how to reap the complete benefits of the expensive practice management software.
Identify which of the above discussed tips can help you the best. An intricate process like billing should be handled with ample amount of care. Always make sure that your medical billing system is running in the best way possible. Time taken out to fix errors of your billing process will not only going to help you in eliminating claim denial but also anxiety that is attached with it.