Many physicians are opting for outsourcing their medical coding and billing requirements rather than keeping it in house. It's one of the difficult decision which can immensely affect your areas of medical practice. But the complicated nature of regulatory environment and immediate concerns together with the idea that every single dollar can be collected are the compelling reasons to make a switch. But there are many physicians or SMBs that are still confused on reaching a conclusion.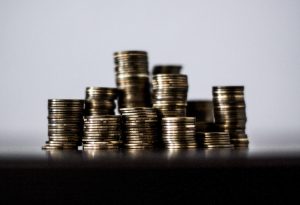 Here are 4 tell tale signs that indicates that you need to consider outsourcing your revenue cycle management.
SHRINKING REVENUE
Well, there are numerous reasons that can lead to the shortfall in your revenue collection starting from reduced reimbursements on the part of payers to inefficiencies in medical coding and billing. Usually, it's a combination of various factors and in order to reach the core reason a detailed analysis of operational areas is required. The best way to identify the issues and propose solutions is by hiring expertise in managing revenue cycle.
BETTER INSIGHT INTO PRACTICE'S PERFORMANCE
Can you immediately access your financial performance? How long takes to compile the complete reports and derive result out of them? A quick and complete analyse helps in having identifying AR issues and if you are missing on this level of insight, this is a sign that you are missing valuable information.
MANAGING COMPLEX ISSUES
With the transition into ICD-10 numerous codes were introduced. This access allows to identifying AR issues on real time, but if this level of insight is not available then you must be missing valuable data. A more rigorous enforcement is required for procedures program and robust policy to limit the practice exposure. This clearly shows that regulatory issues and compliance will grow more complicated and it will require a certain level of expertise which is not possible for in house.
TIME CONSUMPTION AND EXPENSES
There are many practices that experience dip in revenue when in the absence of their office members. With the increase in complexity of coding and billing getting skilled resources for short- term engagements is next to impossible. One of the biggest challenges faced by small employers is rising cost and benefits in this sector. In the current scenario, health care organizations looks for optimization of staffing models without efficiency or clinical quality.
FOCUS ON NON-ADMINISTRATIVE ASPECTS
In the competitive environment, managing administrative details becomes time consuming and practice leaders needs to focus on the relationships with business stakeholders and patients as quality is becoming one of the major factor.
Physicians who don't have time for managing relation with partners and patients should definitely find a rebalance in the workload.
If your companies are suffering from any of the above problems, it's worth making the transition. Usually, in the short terms, the hurdles are easy to overcome but in the long-term revenue optimization, it becomes a tedious and difficult task. A medical coding and billing company can help your business in having an exponential growth in the long run.