One of the buzzword in the healthcare industry is Patient Portal in the recent years. The popularity of these portals have increased with growing importance of quality care. Patient portals allows flow of communication between providers and patients and increase the involvement. This make easier for them to access pay bills, lab results, access appointment notes and schedule visits. But the big question is are you correctly putting them into use? According to Kaiser Permanente around 90% Hawaiian parents had a complete access to child's records through these patient portal which had recommended check-up and appointments in the first year their child.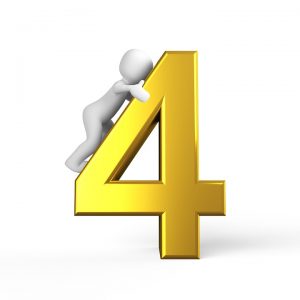 We all know that the younger generation has grown up with the technology and scheduling or reviewing online via these portals comes naturally to them.
Here is the list of tips you can put into use for putting these portals into best use.
TRAINED STAFF
This is one of the crucial aspect as a fully trained staff can better connect with the patients. In order to accomplish this task, make your staff read the complete user manual and test patient them on this. This way they can have a better insight into the working of patient portals. Make sure that your staff is always available to address all the issues both on phone and in person.
POLICIES AND PROCEDURES
This is one of the crucial aspect among many as creating terms and procedures within the office of all the data that will be pushed out in these portal should be discussed before. Take your office workflow into account before making the choice. For instance, you can use these portals in those cases where making phone calls will not  be that effective.
INFORMING YOUR PATIENTS
One of the easiest way to do this is by explaining the patients about the information that you'll send in their Patient Portal account. For instance, lab results which is a copy of current medications which is prescribed together with physicians instructions are valuable and encourages engagement in these portals.
One of the crucial factor to keep in mind is maintaining a complete transparency with patients during their visit. Appropriate questions for electronic messaging should be something that is discussed in the appointment, consist of medication refill requests or understanding lab results.
INCLUDING PATIENT'S FAMILY MEMBERS
Make sure to add all the family members with whom the patient pays the visit. Those family members should be added in the discussion of MyQuest Patient Portal. The idea of staying updated with the patient's health will make the family members an advocate of these patient portals.
These patient portals are great help for staying in touch with the patients. The benefits doesn't remain circumscribed to quality care service but also helps in managing revenue cycle effectively. Keeping your patients informed is one of the best ways to fix the loophole and maintain a thriving revenue. Many practices have hired medical coding and billing companies for having a blooming revenue cycle together with quality care.