Healthcare systems are convinced that there is nothing they can do about revenue cycle management. For medical practice, every dollar is critical for their overall vitality and success. The crucial question to address here is whether to outsource or perform the process in-house?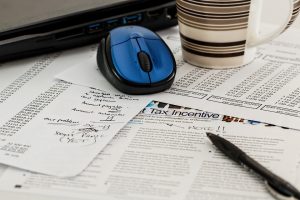 There are several myths prevalent within medical billing industry. The most prevalent is that it can save you money. There are chances that you might want to reconsider these myths. Your cash flow depends on this decisions, so such decisions should be taken with utter carefulness. It's important to be aware of few truths about in-house patient collections. We have compiled the list. Let's begin:
Close Proximity Can't help you
Close proximity doesn't mean effective control. Healthcare industries fail to realize that if a biller is working internally doesn't mean that company is supervising him. Medical practitioners are busy with managing entire revenue cycle. Keeping an eye on the in-house billing team is an extra burden for them.
Outsourcing your revenue cycles offer with more controlled and less time-consuming responsibility.
It's not cost-effective
Paying the billers expense is not the only requirement for in-house patient collections. One needs to purchase technology and cover employee benefits. This together makes a higher amount than outsourcing your billing needs. Purchasing new billing software and hiring biller can become extremely costly. Not to forget the perks and benefits associated with it.
By outsourcing your medical coding and billing needs, one will realize that they are actually saving money.
More Training and Time
With new trends and changes, healthcare organization are worried about the cost of operations. This affects everyone within the organization. Your staff has to take care of the administrative tasks instead of focusing on patient's need. Educating and training staff on these skills is just not feasible. The amount of time required to train staff for variety of skills like collection and phone etiquette can lead to larger employee turnover.
While outsourcing companies have proven methodology with a set of qualification to deliver quality work. They can acquire a talented pool of coders and billers immediately. This will mitigate risks that come with changing regulations.
Increased Chance of Liability
The managers need to keep an eye on in-house medical billing department. Sometimes, health care provider assumes that their medical department is doing good. According to reports, billions of dollars are lost due to internal business theft. The best way to get an accurate report of your department is by receiving monthly insurance reports. Through these reports, you can figure out the time taken for your claim to get paid.
Outsourcing offers a wide scope of compliance metrics and security. It means a competent workforce that will check every detail and significant areas to offer patient satisfaction.
Well, there is much truth that one has to take into consideration while keeping revenue cycle in-house. Outsourcing is an effective step to streamline operation and offer benefits like increased revenue, access to skilled personnel and quality output at reduced expenses.