Healthcare has witnessed biggest shifts in their general practices recently. These changes are coming fast and hard due to which most nimble organizations are not able to steer them without much disturbance. Many healthcare organizations are finding themselves struggling in managing their revenue cycle management.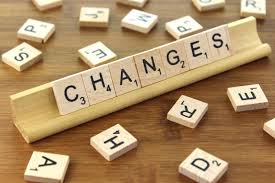 Undoubtedly, patient health is the pinnacle of your vision but the growth gets compromised if you are not receiving payments on time. Here are 3 indications that you need to transform your hospital revenue cycle.
Are you offering Patient Portal Access?
Well answering this help you evaluate whether your Revenue cycle management is up to date or not? By offering access to patients to their records, appointment, billing online and prescription, you open the interaction doors.
Most of the patients are used to make an online payment. You can send electronic statements and offer them to instantly make the payment. You will also observe that they are likely to make payment when paying online as they won't face the embarrassment of telling that they can't make the full payment in a go.
Are you able to verify Insurance coverage really quick?
Usually, incorrect insurance information leads to the risk of not getting paid. A great way to eliminate the risk is by verifying coverage of patients' insurance policies. Never rely on your patient for relaying information as insurance is confusing system and it's very easy to miscommunicate that can affect your revenue cycle.
Can you obtain Real-time reporting?
You can truly understand the revenue cycle management by accessing real-time reporting. If you can pull reports based on service, location, insurance company will help you determine whenever there is a risk of breakdown.
Monthly reports are helpful but it means that you are reacting to stale data and not able to predict area that can be improved until there are cost issues. With multiple moving pieces, a successful healthcare requires talented and dedicated leadership. Having a comprehensive idea of where your current revenue cycle places your organization is the crucial step to make a positive impact on the bottom line.