Bad debts are emerging as a crucial issue for healthcare. According to American's Health Insurance Plans, around 15.5 million individuals are enrolled in high-deductible strategy, with 15% annual growth rate in the past years.
Healthcare is investing their resources and time for contacting patients and attempting to fix the outstanding balances. Rather than focusing on improving quality care, staff members are emailing, calling and mailing overdue debtors. This way they are trying to boost ROI and maximize collection process.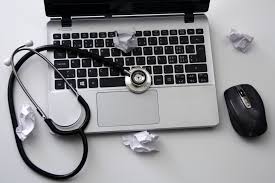 Patients are responsible for a higher percentage of pocket expenses, medical and hospital facilities to fit the changing patient's requirements. One needs to offer counsel patients, payment options, assess their financial capacity and invest in tools to create simple payment process. Many practitioners are considering self-service patient payment portal.
These portals provide numerous advantages to medical facilities of different budget type and size. An integrated medical billing tool will improve your ROI with higher profits.  
Increased Patient Satisfaction
If patients are satisfied with their billing and care processes, they are more likely to opt for complete payment. You can utilize innovative billing methods to empower and engage your patients. Patient prefers payment portal as they allow them to participate actively and monitor their care. After they log in to the portal, they can manage their accounts, schedule and request appointments, update demographic information, view lab results and more. When patients are involved directly, it creates a more positive patient experience.
Complete Support
Having patient portal means healthcare updates and service are not determined by facility's business hours. Patients can access their bills, which means bill payment on their scheduled date. This increased convenience can increase the probabilities of your getting paid for outstanding balances. They will no longer have to call the facility and enter infuriating numeric options.
Complete Transparency
There can cause immense confusion due to miscommunication among the team members. When patients are given the opportunity to log onto to their self-service payment portal. They can even check upcoming payment dates and remaining balance.
They can identify any obstacles, payment issues, and remaining balance. It also offers patients with information that physicians need for an effective medical device recovery and collections.
Reduce Patient Calls
Patient payment portal makes online payments and keeps patients updated. Patient won't have to play phone tag with medical assistants. By giving access to healthcare bills and data, you can accelerate payments and reduce patient calls.
Your patient can access payment history in real time and you can free your staff members from keeping follow up with patients. Hospitals should take proactive steps with increaser on financial burden to maximize payment collections. Integrating self-service patient portal not only enhance your ROI but simplifies the payment process.
All the above discussed benefits make self service patient portal a crucial part of healthcare.