More and more physicians are going for outsourcing their medical billing requirements. As per a recently released survey by Grand View Research, this growing demand will result in a rapid increase of medical billing outsourcing market. This means, it will surpass the demand of in-house billing.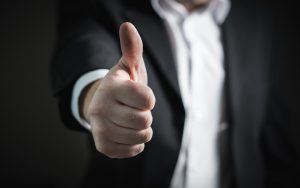 This information somewhat echoes research conducted in 2014 that found that 90% small and independent physicians were thinking to outsource their billing needs.
Below are the reasons why physicians are moving from in-house to outsourcing their billing needs. These reason gives you perfect justification to follow the same practice.
Reasons for Increase in Demand
The healthcare industry is facing several changes over the past year. Right from the introduction of Affordable Care Act to ICD-10, physicians are finding it extremely difficult to stay up with these new regulations. Below are the reasons why physicians are turning toward outsourcing option.
Limited in-house Expertise
Coding, billing and revenue cycle management has become more complex than ever before. This now requires greater expertise level to achieve optimal cash flow and maximum reimbursement.
Indeed, in-house coders and biller may process many claims each month but a medical billing company processes thousands of claims across various specialties. Physicians can reap immense benefits from their wider range of knowledge and expertise.
Obsolete Software
Well, billing software has been going under serious transformation to meet the latest demand of the industry. Upgrading software becomes crucial to maintain billing efficiency and stay compliant. And upgrading software can cost you around ten thousand dollars. Most of the physicians are reluctant to invest this much and find their current software obsolete. This makes their billing process less efficient and difficult.
Prime Focus on Patient Care
With changes like MACRA and transformation to value-based care, physicians have to focus on quality metrics to stay away from penalties. By outsourcing their billing needs, physicians can focus on quality care without any added stress.
When Outsourcing Makes Sense
Indeed, outsourcing your medical billing need is a tough decision. Making a switch becomes daunting and intimidating tasks. But it is actually a smooth process. Always remember, every medical billing company is not same. In case you face a bad experience, don't just settle down. Start searching for a medical billing company that is responsive and can meet your need.
While budget and pricing is a crucial part of the discussion but refrain from making these factors as the ultimate deciding factors. Paying lower fees to any company who don't properly collect your reimbursement is not the type of bargain you are searching for.