In the beginning of 2019, reimbursement would be determined in part based on their performance in the MIPS. Medicare will favor those eligible groups and clinicians who will report that they have met certain criteria for Advancing Care Information, Quality, and clinical practice improvement activities. MIPS will continue to audit the data that is submitted by the physicians. As per the article published in Healthcare IT News, the result of audit failure will be returning to funds that are paid or nonpayment of incentives that are expected.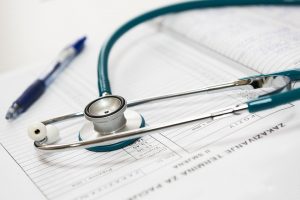 The great time to prepare for CMS audit is during initial collection, storage of supporting data to make it easier to review the data wherever required.
Let's have a look at the documentation required for MIPS performance categories.
Quality
The data that is required to be reported for the quality category is understood by radiology practices. This begins with clinical documentation of patient's examination. In radiology, diagnostic imaging procedure is the initial step. This can even include technologist's paperwork during the examination or any additional procedural reports.
Clinical documentation is required to create billing record that includes coding, diagnosis and other identifiers for quality performance reporting. One needs to maintain a detailed billing reports top show:
Reported Cases

Eligible Cases

Associated quality codes
This data will support the denominator and numerator calculations that are used for Quality Category score.
Previously, CMS did not use to request the associated clinical documentation for quality measures.
MIPS quality reporting can be done via claims submission and EHR or registry submission. Even though most radiology practices will go for claims or registry submission modes. For audit procedure, CMS will want all Medicare claims, but for registry submissions, they will neither have additional payer claims information nor will have an underlying clinical report.
Presently, this information is stored in a computer database, so practice's data retention strategy should include keeping all the backups for at least 10 years. Additionally, revenue management companies have to comply with records retention policy. This has to be covered by the HIPAA agreement along with company's services agreement.
Registry user for MIPS quality reporting has brought another agency into the picture. Practices have to ensure that the registry can offer requisite documents and reports that are required for audit. This should not only include data for Medicare patient but also patients of all payers.
Advanced Care Information (ACI)
Well, most of the radiology practice won't be able to report in Advancing Care Information category as they are supposed to be "non-patient-facing" or they are hospital based. Still, if a practice chooses to report ACI, then the procedure developed under the MU-EHR program would be used for data retention. There is a well-defined audit process under this program and references can be derived from materials available at CMS' website.
Improvement Activities (AI)
Improvement Activities is an uncharted territory starting with MIPS. CMS has introduced new guidelines for practices for IA reporting, however, these guidelines are not specific.
There are 92 possible Improvement Activities available for eligible groups and clinicians. Out of which 25+ are relevant to radiology practice. One has to take the following steps after the practice has selected the activities:
List the selected improvement activity
Inculcate IA number and activity name. Take reference from the

IA List

that CMS has published.

Also, list the activity weight
List the timeframe of activity
At Least 90 consecutive days in 2017
Explain how you plan to satisfy the activity
Give a title and describe the activity with targeted outcomes.
Report the current process to be refined
Elaborate the process, pain points, and technology

In case, there isn't any current process, then describe lack of process, pain points and improvement activity associated with it.
Detail  explanation of your steps to implement Activity
Include process, people, metrics, and technology
Describe value, benefits, and ROI derived from the activity
Attach material supporting the activity accomplishment
This includes images, screenshots, documents, reports, etc.
Convert the materials into a single file in .pdf format and store for audit purpose.
The IA category reporting will include an attestation that a certain practice has successfully completed the improvement activity that they have chosen.