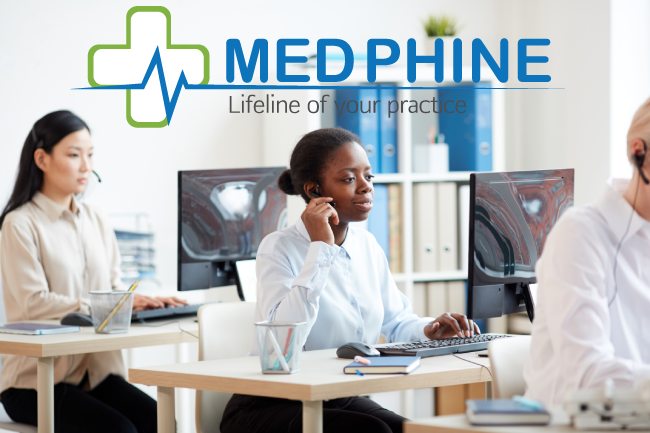 Starting a medical practice and ensuring that it runs smoothly involves quite some planning, effort, and execution. Among these, investing time, efforts, and resources on account receivable should be the last item on your to-do list.
Account receivables involve managing and going through endless reports for insurance claims, reimbursements, bad debts, collections, and write-offs. In addition, government and state regulations add to the paperwork. As a result, it's best to outsource the service to a third party so you can focus on tasks that help keep the operations running and boost cash flow.
Here are the top 10 benefits of outsourcing accounts receivable services in your medical practice.
Saves Time: Managing account receivables involves a lot of planning and work. From deciding on the best software and equipment to hiring new employees and on-the-job training and auditing transactions. All this can be taken care of by an outsourced service provider.
Improves Accuracy: Outsourcing firms are professional experts who know the best practices and tools, including automation, to handle AR. On the other hand, medical practitioners may still be relying on the old pen and paper method, involving manual entries and gathering lots of data. Outsourcing AR reduces the chances of errors and helps firms identify inaccuracies in time.
Reduces Operational Expenses: Handling account receivables in-house involves several fixed overheads such as setting up a dedicated team, hiring new staff, employee training, and more. Additional software, facilities, and other basic expenditures also add to the cost. All of this can be saved by outsourcing accounts receivables.
Streamlines Billing and Payment Processing: Outsourcing AR that automates billing and payments streamlines operations. This results in more free time for employees to dedicate to areas of concern, optimize operations and boost billing efficiency.
Relieves Administrative Overheads: Medical practitioners choose to outsource an AR service to save on administrative overheads. This enables them to concentrate their focus on providing exceptional quality of care to their patients.
Focus on Core Business: The primary motive of a medical practitioner or a hospital is to provide the best medical care. Outsourcing account receivable operations to a third party help focus on primary goals and grow the practice to the best potential.
Boosts Customer Interactions: Based on the collection policy, revenue, and other related factors, account receivable figures can vary in amounts. The outsourced party consistently operates with gentle email reminders, due alerts, and negotiations with customers to ensure smooth cash flow. Consistent interactions are carried out in the best professional manner, which helps build the brand image of your business.
Speeds Collections: As per statistics, account receivables overdue for 90 days or more may yield just 20% of their value. Outsourced service providers have the best skills, technology, and practices to tighten and speed collections, resulting in cash flow to your business.
Ensures Data Security: Third-party AR providers have dedicated setups, technology, and infrastructure to safeguard medical and patient information from theft. Personal details, medical history, and complications are highly confidential, a leak of which can lead to serious issues for the business. Outsourcing helps maintain data security and avoid such occurrences.
Customer Screening: Outsourcing businesses are experts at establishing and communicating helpful credit policies for the business. This can involve verifying the patient's eligibility and active coverage, covered benefits, and precertification requisite for impatient procedures. Successful screening helps minimize coverage errors, claim rejections, or denials and saves debts from turning bad.
To sum up, outsourcing accounts receivables is highly beneficial and has an indirect but significant role in the growth and success of a medical service provider. It not only saves on money and time but reduces burden and stress. Medphine offers medical coding and billing solutions to help medical practitioners with all their accounts receivables needs.