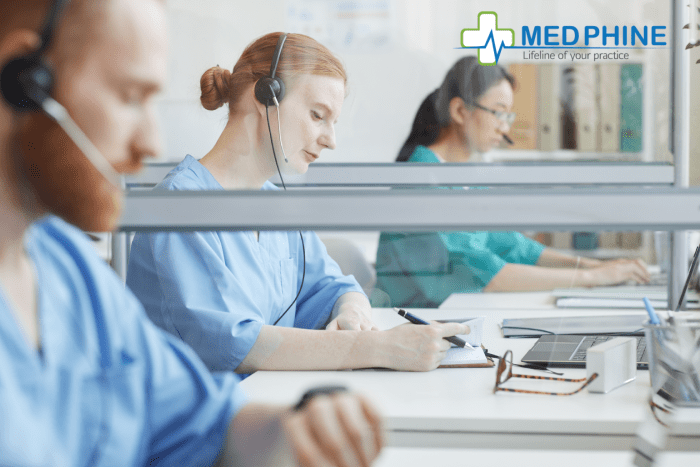 A report of the U.S. Department of Labour stated a surge in the job of the medical billing and coding specialists is expected. Approximately 22% boost in the employment rate till 2026 is projected in the medical billing and coding service industry. The reason behind the high increase in employment rate is the aging population of the US that certainly needs more healthcare services. With the increasing demand for healthcare services, the work of the medical organizations has also enlarged. Apart from providing quality healthcare to the patients, there are several other tasks they have to look after to run their organizations smoothly. Here is the need to hire medical billing and coding specialists arises.
Do you know what does medical billing and coding specialists do? If not sure about their work, then don't worry. Here you would get to know every important detail related to the function of these specialists. Let's start without any further delay-
Prime functions of medical billing and coding specialists-
They offer revenue cycle management services to healthcare facilities. In addition, they handle the following tasks for the medical organizations.
Tracking of the bills

Prepare the claims for the payment of healthcare services provided by the organization to the patients

Send invoice to the patients or insurance companies

Provide smart assistance to healthcare providers to smoothly the process of billing and coding

Administer the patients records personally and with the use of technology

Settle the rejected claims quickly due to their deep understanding of this field

Maintain the details of the patients and insurance companies

Make effective use of the technology for requesting and getting the payments from the patient

Manage the whole medical billing system effortlessly and effectively

They ensure high reimbursement of medical claims to the healthcare providers and boost their revenue by timely collecting payments of healthcare services from the patients and insurance companies

Do their best for ensuring hassle-free revenue cycle management for healthcare organizations
Why do medical facilities need them?
It is not easy for healthcare providers to manage both healthcare services and administrative tasks. With increasing workloads, it is also becoming difficult for them to manage tasks such as preparing records of patients, sending an invoice, collecting payments, and others. They struggle to manage it all along with providing quality care to the patients. They require professional help to do such tasks in a hassle-free manner. That's why they hire medical billing & coding specialists.
If you are also getting problems in the medical claim billing processes, then you can take aid from Medphine.com. We are a popular medical billing and coding company across the USA and India. All our experts are certified and highly experienced. They will boost your revenue cycle by collecting payments on time and settling rejecting claims.