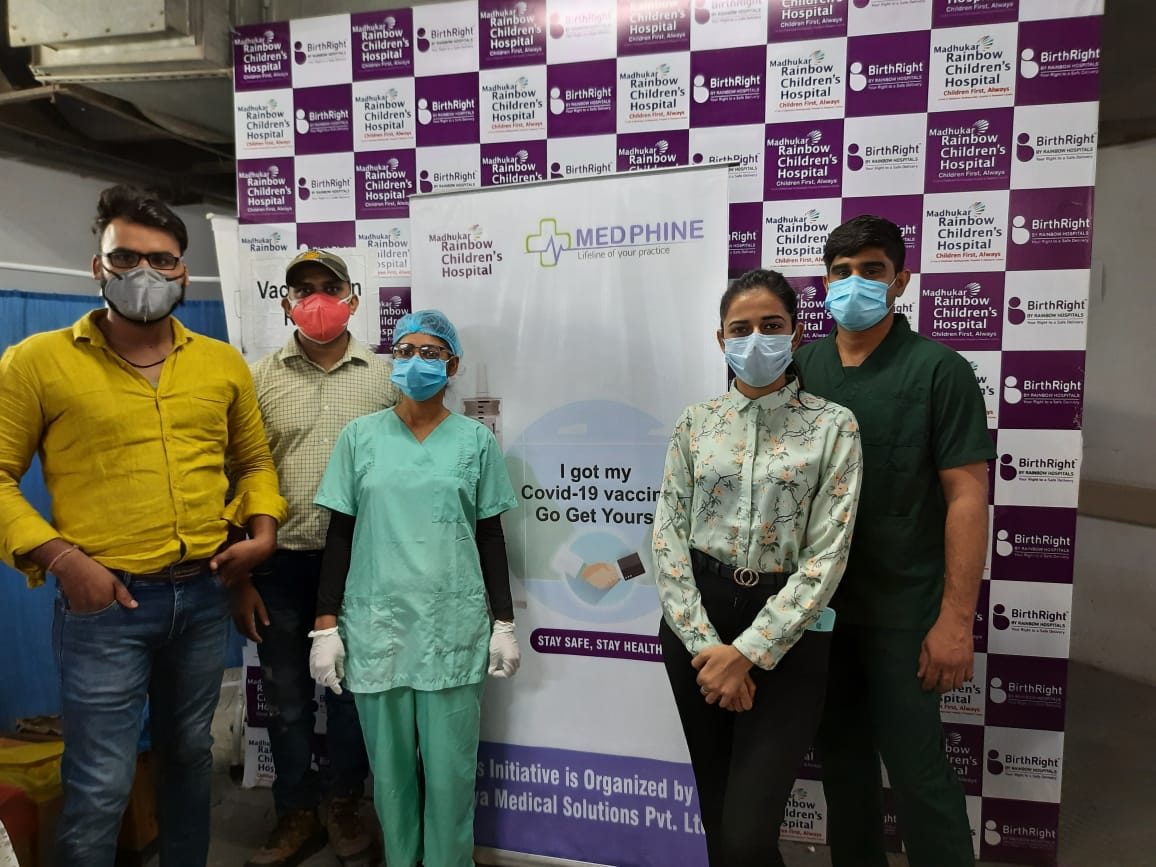 Before the 3rd wave hit the country, Medphine has taken a vital step to reinforce the safety measures by conducting a vaccine drive for its employees. Nothing can be above the wellbeing and safety of the staff for a true organization like us. We give priority to employees' health over any other thing. Medphine understands that it is essential to keep the employees happy and healthy for any business's success and continuity. Before going ahead, let first have a glance at the list we have curated regarding the benefits of this vaccine-
These vaccines are not experimental. COVID vaccine will surely give positive results.

COVID-19 vaccines are effective and stop the deadly virus from spreading.

You will get vaccinated, and people around you will be protected.

COVID-19 vaccines will also help in strengthening immunity.

After getting the vaccine, you can resume many activities that you were not supposed to do earlier.
Keeping the safety of employees in mind, several organizations are also taking initiatives to vaccinate their staff like Medphine. The team of Medphine has conducted a successful free COVID-19 vaccination drive on 3rd July for its Indian staff members. It is a reliable company in India and the USA that is indulged in smoothening the process of medical billing and coding for healthcare providers. It offers outstanding revenue cycle management service and ensures timely payments of healthcare services by patients to medical organizations. 
If you are also frustrated with the denial of medical bills or not getting enough claim reimbursements, don't worry. You can contact us and elevate your business. Our highly experienced professionals, with their smart assistance and effective services, will boost faster claims payment of your medical organization.
To know more about the vaccination drive conducted by Medphine, read here:  https://www.prunderground.com/medphine-rolls-out-free-covid-19-vaccination-drive-for-its-indian-employees-2/00235398/