As the number of medical malpractice rises in the country, it is important for practitioners to look for a permanent solution to end this crisis. Practitioners are sued by patients for malpractice lawsuit at least once in their career, and they suffer its effect for years. If you see that you are getting a little too many complaints from your patients or there has been a malpractice lawsuit, then you need to pay attention to how much your patients are satisfied with your service.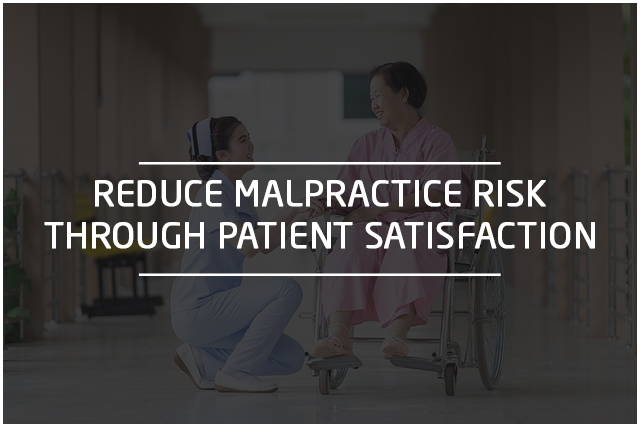 It is essential for all physicians to avoid malpractice suit at all cost. If you increase your patient satisfaction, you have an excellent opportunity to lessen the risk of getting sued by your patients. One thing that you can do is to ask your patients to give you reviews. You will be able to predict their behavior and your performance which will help you be prepared to deal with any future risk.
There are some practices you should start with your medical organization to understand how satisfied your patients are:
Online reviews:

You must always ask your patients for their reviews once they have visited your hospital. You might be a good physician but is your front-desk staff equally efficient? Is your finance team looking after the medical billing and coding in the right manner? That is why an honest and unbiased review will give you an insight into your business, and you will know where to improve.

Ask for suggestions:

You can always ask your patients for recommendations so that you can improve your service. You will know the areas that you should improve in order to provide better patient satisfaction. Their suggestions will give you a better insight in coming up with a strategy to improve your patient satisfaction.
Now, the essential factor is to improve your patient satisfaction through better service. You can make some fundamental changes in your office procedure to give a better experience to your patients.
Efficient front desk services
Right from booking an appointment for the delivery of reports and the follow-up adds up to the satisfaction of the patient. If you want your patient to be happy with your services, then think about improving your front desk services. These tips will help in a better call handling and train your staff for the same.
Create a pleasant ambiance in your hospital
Patients are coming to you with hope. Your hospital should talk about the promises and hope for a better future that you are targeting to provide to your patients. Create a vibrant, happy ambiance in your office with greenery and positive vibes. Train your staff to be polite and kind to the patients in an unconditional manner. Offer your patients as many services as you can.
Train your staff for clear communication
Dealing with people in a place where everybody arrives with one or the other problem, can be a tricky affair. You must have a staff that knows how to communicate clearly. They should ask as many questions as needed to avoid any confusion. All the reports should be maintained for the billing in an advance way before the patient arrives for the appointment with the physician.
Deal with the patient empathy
Many times, Physicians get too caught up daily managing routine and administrative services. They should get an RCM company to tackle their medical billing and coding. Then the only physician can give right care to the patient hence increasing patient satisfaction. Doctors should listen to the patient carefully and answer all their queries.