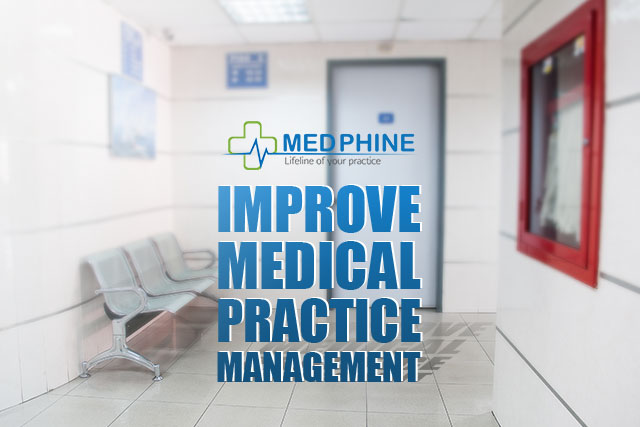 Yes, setting up a medical practice is time and cost-extensive but that is not the end of it. How are you going to survive the health care competition without continuously working towards improving the practice management? It takes diligence and exceptional administration skills to operate a successful and efficient practice.
Take note of these strategies that will help you enhance your medical practice management as well as increase your healthcare practice's revenue:
One of the critical aspects of enhancing your medical practice management is to improve the way your front desk operates. To improve productivity, you can start with pre-registering patients on online portals and intimate further via emails. Another cumbersome and time-consuming task is prescriptions refill, which should be automated, as in, the call should be directly connected with the concerned medical staff.
You know how they say, "it takes an army," well so does enhance productivity and management of the medical practice. It is vital that you start with a bunch of talented, diligent healthcare staff who can streamline the practice per your requirement.
Practice productivity will be apparent if the patient flow is managed with an efficient schedule. Everybody is online, then why not leverage this to your practice's advantages? A robust and secure scheduling system will not only affect your practice's income but also enhance the patient inflow.
While incorporating effective strategies to increase the efficiency of your healthcare is essential and would be beneficial, a more sought-after alternative or complementary addition would be to outsource a revenue cycle management services like Medphine. Our team of billing and coding experts will make sure that all your revenue woes are carefully and profoundly resolved with our comprehensive yet efficacious approach. With Medphine by your side, you no longer have to worry about dealing with claim denials, employee training, compliances and other such vital elements that streamline medical practice management. You can trust upon Medphine's approach in reducing your practice's processing cost without compromising on the quality of service and cash-flow.
Why are an increasing number of medical practices opting for outsourcing revenue cycle management?
Medical practice focus should be on giving quality treatment to the patients coming to her facility, but to dispense these services, they need stable cash-flow. If medical practices only focus on being benevolent and treating patients without worrying about whether or not they would be able to continue this in the future, then they won't survive long. Similarly being too focused on only the financial goal will deter them from their ambition, which is why investing in RCM is important. RCM professional like those at Medphine are proficient in identifying the problem areas, implementing potent techniques make the claim reimbursement as quickly as possible.
Medphine provides complete revenue cycle management services which go beyond getting the insurance money. Our team is dedicated to making your medical practice run as smoothly as possible, by continually monitoring every aspect of the revenue cycle, so that you and your healthcare staff can focus on providing the patients with the best possible treatment.