Medphine had an exciting time in the month of February, as we celebrated our 3rd year anniversary. This day marks a crucial milestone for Medphine. We have covered a long way of excellence with dedicated professional, from our modest beginning.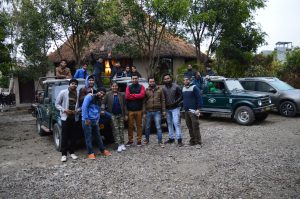 Since our inception, we have focused on promoting best practice and highest standard in healthcare industry shaped by dedicated team members. We strives towards focusing on the outcomes rather than the targets.
Healthcare industry is highly specialized industry that demands skilled and specialist communicators. Medphine was born to serve the unique requirements of evolving healthcare industry. With advanced technology and trained skills, we continued to offer our clients with proper reimbursement and quality results along with combating fresh challenges.
The entire office was decorated in the theme of blue and white color. The event kicked off by our co-owner, Reetu Singh congratulating everyone on the achievement of completing three successful years. She began with recalling key milestones and past achievements. We understand the importance of milestones to reflect and reaffirm our commitment for future objectives. Medphine believes these milestones and visions are worth celebrating and sharing.
She then displayed informative presentation sharing the future strategy for upcoming years and ways to tackle future challenges. She shared an in depth knowledge of US medical industry, covering crucial aspect coming with the new policies introduced by US president. Donald Trump. Finally, she parted with some encouraging words for all the team members.
After this session, everyone was asked to share their input and feedback to ensure that the upcoming years are equally successful. Everyone found this as a best opportunity to gather together and discuss all the big issues impacting the healthcare industry.
This was followed by a video presentation where all the value, mission, vision, delivered projects and special stories and moments of the company were highlighted. Reetu Singh seized the opportunity to thank all the team members to work with dedication to reach this milestone. All the team members then gathered around for the cake cutting ceremony.
The management of Medphine organized two days trip to Corbett National Park situated in Uttrakhand, India. This trip was planned as a surprise to celebrate Medphine's anniversary. The surprise trip came as welcome break for all the Medphine's team members.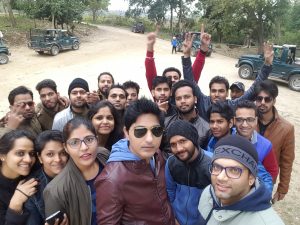 All the team members played charades, did karaoke and sung together all through the overnight bus journey. The very first day of the trip was dedicated to exploring wilderness and sightseeing with guides.
The second day began with Jeep riding into the interior of the Corbett Jungle. Everyone was excited to spot the wild Tiger. We were not fortunate enough to spot tigers but we spotted many wild birds and animals. In the night, everyone gathered in the common hall to enjoy a pulsating party.
The best part of the trip was taking break from daily work and rejuvenating completely in the nature's lap. Medphine understands the importance of maintaining a balance between work and fun.
Our HR department also organized birthday party this month. Celebrating birthdays are the best way to deviate from the monotony of work and have fun. Such events are great opportunity to show company's gratitude towards their dedicated team members and establish personal connections. Cake cutting and other pleasantries marked the end of this celebratory and joyous event.