With passing of HITECH Act in 2009, federal government began to adopt EHR technology for healthcare industry. An EMR software is designed to streamline your workflow for efficient and faster work. Having a vendor and EHR will offer you with insight into productivity and efficiency for improving the performance. We have compiled a list of five best practice to boost your productivity.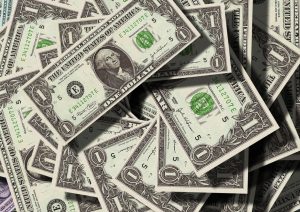 SOLVE STORAGE ISSUES
The administrative duties of medical practitioners represents significant amount of costs and time. Staff and clinical have to invest large portion of their time in filling and processing forms. EHRs streamline your daily tasks as they are paperless. With the decrease in amount of paperwork, the required space declines too. Healthcare providers will find their office less cluttered with instant storage facility. This will decrease the demand for staff to keep the storage work and will increase the efficiency.
FOCUS ON QUALITY CARE
With EHR software you can exchange health information with patients in real time. An accurate and updated information will naturally help you in higher quality care. This way you can not only reduce errors but also diagnose in a better way.
A better patients management is possible with automatic reminders regarding screenings and visits. At the time of medications, there are chances that paper prescription can be misread or lost. Electronic prescribing helps medical practitioners to communicate directly with pharmacy which not only saves time but also eliminates errors. There is an increase in patient safety as electronic prescribing checks for potential unsafe drug interactions.
FINANCIAL BENEFITS
Indeed procuring necessary tools, hiring personnel to implement them and training your medical staff can cost you immensely. Although there are financial incentives that can help organization in recouping their investment. For this matter, many medical practitioners goes for medical coding and billing company. Eligible providers can make incentives for meaningful use of EHR because of Medicare EHR Incentive Program and Medicare EHR Incentive Program.
RISE IN PRODUCTIVITY
Through effective communication, insurance providers and diagnostic centres are trackable and faster. Streamlined office management through integrated scheduling is connected with automated coding, progress notes and insurance claims. These EHR helps in saving time and more productivity.
IMPROVEMENT IN PATIENT CARE
Through streamlining your work, every provider can have access to see all the diagnostic test that any single patient has gone through. This makes patients less susceptible to imaging procedures and duplicative testing. A better coordination will help in accurate diagnoses, improvement in chronic conditions and overall patient care.
Healthcare provision focusing more on quality care. With EHR security, there are more chances of increase in productivity. The ability to exchange all the data electronically can provide you with higher quality creating tangible enhancements.