Are you getting reimbursed in a proper way? Your medical biller should always strive towards providing you with blooming revenue cycle. In the medical coding and billing process, electronic and human errors are inevitable yet there are few ways to cut these mistakes.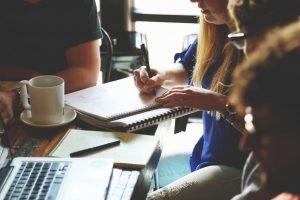 Rejected Claims are the one that have errors before processing while denied claims contain errors that are caught after processing. Both type of errors create a vast difference that prevents medical practitioners from getting paid.
STAY UPDATED
Healthcare industry has seen many changes in the medical coding in the previous year. Numerous codes have phased out with the introduction of several new codes. Keep a tab on the changing medical codes, new protocols and how they will affect the billing process. Putting confused or wrong CPT, ICD or HPCS codes can result in incorrect billing.
In some cases under coding is performed intentionally to avoid audit in order to save money. These process comes under illegal process and is considered as fraud. There are cases of upcoding which are done to make more money from payer. Both these practices should be immediately reported.
DOUBLE CHECK
Make a habit of double checking your work when creating claims. A minor error in the claim can cost you immensely. Always check your claims before sending them.
With poor documentation that contain incorrect and incomplete information, creating an accurate claim is impossible. In these cases, you need to contact the provider for more information.
Don't be afraid of inquiring about the possible errors and communicating on regular basis.
FOLLOW THROUGH
Your work is not over after processing the claim, keep a process of follow up with representative related with the claim. There are chances that they can bring your notice to errors that are caught by them. You can work on creating new claim after discovering these mistakes as soon as possible.
There are few cases where payer fails to attach Explanation of Benefits to denied claim, this makes it difficult to note down the error which slow down the entire process of appeal.
It's really important to fix errors before they occur by keeping these precautions in mind. Cutting down on simple errors can result in higher clean claims. Always stay updated with the new reforms and codes, double check the information and keep a flow of follow up with all the representatives related to the claims. With the new reforms and regulations in the healthcare industry, many practitioners are going for medical coding and billing company to have a thriving practice.