Healthcare industry has been impacted by the several reforms and trends introduced in the reimbursement process. Medicare and Medicaid have taken steps to reduce physicians reimbursement. Under the HIPAA terms and policies requirements for claim data submission have tightened. Government have started putting strong emphasis on abuse and fraud of healthcare to get accurate billing.  Patients are considered as unreliable and new payer in this system. According to the Kaiser Family Foundation, one out of every three American having health insurance has complication in in paying their medical bills. You need to incorporate an effective strategy for reimbursement to reduce the risk of nonpayment like gain visibility into the financial responsibility of the patient, judge their propensity to pay and at least manage to capture some portion of payment.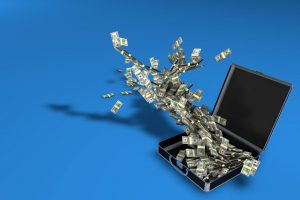 Here are 4 effective methods to collect patient payment for maximizing reimbursement and eliminate account receivable.
Get Accurate Information
Make sure that you input information properly and all demographic information is correct. This will accelerate your reimbursement rate. When you have all the correct typo before submitting the claim, it will help you in eliminating resubmission and denial rates.
One of the best practice to verify the contact information of your patient with every visit. When you engage with ba third party for confirming the address and collecting updated data, you are increasing the chances of getting paid in a single attempt.
For judging the eligibility of patient you need to make sure to identify :
Insurance of patient

Copayment commitment

Associated coinsurance

Remaining deductibles
Propensity Of the Patient to Pay
For getting an insight into the patient payment predictor you need to know about the income levels, do they have credit available to pay and about the medical debts which are yet to be paid.
Once you have the knowledge about the ability of your patient to pay, then your staff can take next appropriate step. In few cases where the patient is below the line of federal poverty and there are chance to get qualify for Medicaid. Registrars should notify about these people to the group within the hospital who will help them in enrolling government plans.
In some cases where patients are not willing to pay out of pocket, your staff can refer these cases to charity care. Writing all these accounts immediately will eliminate the A/R and cost associated with them. Means to pay and visibility in the history of credit will help your organization to understand the procedure to assist patients.
Adopt a Financial Triage Strategy
An effective financial strategy which begins with patients access will help your hospital to get the maximum patient and payment of the payer. There is incraese in number of claim denial because of the elimination of demographic and typographic errors. You can get a visibility by collecting accurate and more amount of information.  Increase in visibility will help in judging propensity of the patient to pay and on the basis of which you can decide which patients you have to refer to the charity and the patient which you have include in payment plans with an option of auto draft.
Collect Before Care
Always arm frontline staff with sufficient ability of getting patient payment at point of the service. With high deductibility offer your patients different payment plans and with the option of auto draft. Keep in mind that interest free plans of payments are way better than not getting paid. This will help you in improving rate of collection, A/R velocity gets accelerated, reduction in the administrative cost and eliminates the need of collection agencies.  If the patients have prior knowledge of what they will be charged for, it will increase the efficiency of collecting reimbursement.
Every medical practitioner wants their revenue to increase but getting paid for what your service is also crucial. Follow the above discussed tips like keeping a tab on the updates on patient's information, their propensity to pay the charges and maintaining a financial triage strategy will result in maximizing your reimbursement. For you staff to work in an effective manner, you need to outsource the tedious and meticulous work of coding and billing to a reliable company. Start implementing these methods now!