Physicians and patients are suppose to meet few requirements for qualifying for Transitional Care Management (TCM). In case you fail to adhere proper billing practice and documentation, this will prevent you from getting appropriate reimbursement. Outsourcing medical billing and coding is one way to ensure adherence to rules of coding and billing for TCM services for overcoming payment issues. Learn how outsourcing TCM services will benefit your organization: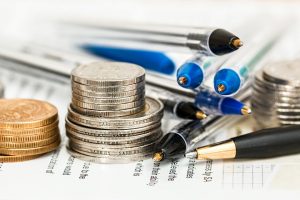 Benefits of outsourcing TCM service:
Outsourcing TCM will help you in achieving cost clarity for handling claims.

Long term liabilities can gets avoided including additional overheads and staffing.

Specialists working for you without recruitment costs.

Deal with a company that can comprehend all your requirements and have a record of delivering excellence in the past. Make sure that your partner is regulated by Financial Conduct Authority.

TCM Advisors will guide you with effective solution at every step of claim process.
Medical coding company will always have certified and expert coders who are aware of the supplementary requirements and rules when billing for TCM services, some of them are following:
Both the CPT codes (99495, 99496) will need direct communication which can be via email, telephone or face to face with your patient. (Restrictions will removed in case you can't reach the patient within two days)

If the patient wants to qualify for the TCM services, making high(99496) or moderate( 99495) medical decisions becomes necessary.

TCM services begins on the day of discharge and covering time periods of 30 days from setting of the hospital.

These services includes services which are not face to face i.e, services carried out by the staff throughout the period of reporting. For examples direct communication with caregivers or patients within the period of two days and contacting with the health agencies.

This also includes services performed by midlevel providers or physician like obtaining and examining the discharge summary, outlining the follow up need on diagnosis which are pending.

A group or a single person is allotted billing of TCM services for 30 days per patient.

TCM documentation should include

Date of every single visit ( face-to-face)

Time of communication with caregiver or patient post discharge.

Complexity in decision making.

Charges of services which were not face to face amidst the post discharge period.
TCM charges must not be reported with:
Services which are oversight (G0181 and G0182)

Services coming under renal diseases of end-stage or CCM services (90951-90970). CMS expects that TCM and CCM services to be separately billed in the same calendar month.
Outsourcing your medical needs is not a new phenomenon as its benefits to the medical industry are clear. With the growth in the medical industry, new reforms and regulations are implemented. Due to the changes medical industry is becoming more complex, strict and intensely competitive. Outsourcing will provide you with more clarity in handling claims, specialists working for you and a reduction of overhead charges. All you need to do is to keep a proper track about the patient's discharge, determining the patient under TCM (high or moderate) and finally contacting them within two days. Once you have documented the services, outsource them for securing proper reimbursement.
In all, outsourcing your TCM services will offer you cost effective approach in order to gain an edge over the market, improves your quality and helps you in focusing on core business.