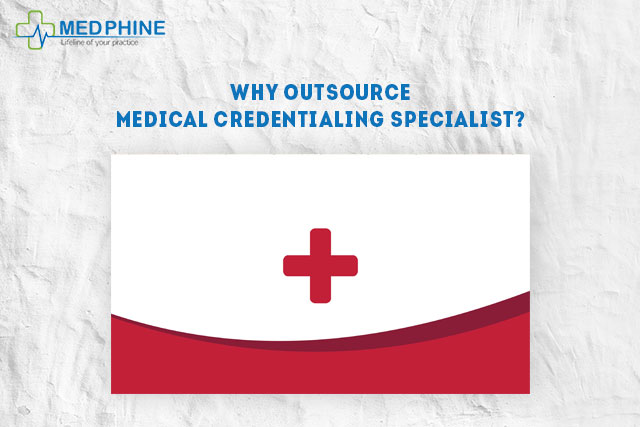 People don't purchase basic products without all the essential documentation like warranty, quality check, etc. How do you expect patients to seek health care services from you if the medical practitioner you hire cannot justify their qualification and experience? Which is why medical credentialing is essential for every healthcare service provider.
CREDENTIALING:
Credentialing is the process of verifying whether or not does a medical practitioners qualification, training, and experience, malpractice history(if any), regulatory compliance record, for them to provide service in the state. It should not be confused with privileging which means the person has the permission to engage in clinical specialties. A medical doctor, doctor of osteopathy, board certification, specialty-specific practice are some of the types of doctor credentialing, which deem the medical practitioners and healthcare services fit for treating the patients.
It is essential for every medical practice to partner up with the insurance carriers and provides them a list of verified documents such as hospital affiliation, malpractice insurance certificate, degree, training certificate, board certification, the license granted by the state, enrolment application of the service provider, etc.
The paper-based credentialing is a thorough process which requires a considerable amount of calculation before the hospital can be granted affiliation. Another comparatively more efficient method of ensuring transparency in the medical provider's credentials would be by implementing an electronic method. Not only does it streamlining the approach and whole process, but it also helps in mitigating risk, reducing cost and by continuous monitoring, it enhances the healthcare efficiency.
IMPORTANCE OF MEDICAL CREDENTIALING:
Medical credentialing makes a patient consider the practitioner or the healthcare service, reliable for treating their medical condition. Not obtaining a medical credential at the right time can result in massive loss of revenue. Your medical practice will no longer be eligible for reimbursement by an insurance carrier. It will also protect your medical practice form being at the receiving end of a lawsuit.
ENSURE A VIABLE CREDENTIALING PROCESS
As mentioned above, the process of credentialing is intricate and takes a lot of time to yield results. Which is why we suggest you outsource these services to a medical credentialing specialist
Why, you ask?
Outsourcing a medical credentialing specialist will:
Help in controlling and minimising the operational cost, which would otherwise be spent in the rigorous paperwork that has a strong error possibility.
Mitigate denial claims since the field experts are now handling it. Also, it will eliminate administrative error and optimise your medical billing and collection. This will positively impact your revenue generation.
Clear the confusion, with staff now being able to concentrate better on treating patients properly and strengthening your practice.
Save practice's time otherwise spent on performing repetitive, mundane processes, thereby enhancing efficiency and productivity.
Now more than ever healthcare organisations need to ensure a safe atmosphere for their patients and simultaneously make sure that the organisation does not suffer, financially. Outsourcing medical billing and coding services for credentialing can help healthcare service providers achieve these goals.