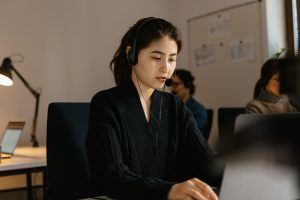 The health care system relies heavily on revenue. Due to the increased demand for documentation and patients who elect to pay a co-payment, everyday providers confront issues collecting money from insurance and patients. Here are some efficient techniques to maximize collections from patient services billing that will make it easier for providers to maintain their revenues.
It is necessary to establish a transparent collection process.
Due to a clear collection system, patients are informed about the expense of therapy ahead of time. Establishing a clear collection method and educating patients about treatment charges in a step-by-step way is important. Every visit should involve verification of the patient's eligibility to reduce claim denials. Collect co-pays ahead of time to minimize unnecessary and time-consuming paperwork and the need to chase down funds afterward.
To collect payments, use the Patient Portal.
If you want your patients to pay their bills on time, make your payment process as simple as possible. One method is to allow patients to pay with a credit card online. However, collecting payments through patient portals will help you speed up the collection process and ensure meaningful utilization.
Apply the appropriate payment policy.
Requiring patients to pay copays at the time of check-in is the best strategy to collect patient balances. Create a payment policy for the medical office to ensure that patients are aware of this necessity. Then include a patient responsibility agreement with your check-in paperwork for patients to complete. This policy is designed to ensure that your patients and workers are aware of your money collection practices. Use a secure patient messaging platform to send automated appointment reminders that include what's due at the time of treatment.
Accept a variety of payment methods.
Offering a range of payment options will help you collect more money from your patients. Cash, credit/debit card, and visible checks from their checking or savings account should all be accepted as payment methods. According to the 2019 rankings, 79.1 percent of individuals in the United States own cell phones, and 47 percent of smartphone users believe they couldn't live without them. As a result, including an easy-to-use and convenient online payment mechanism in your patient portal will help you collect more money from your patients.
5. Make use of the greatest medical billing software available.
By tracking payment details such as past-due bills, automating late fees, and identifying customers who are behind, medical billing software can help you streamline your patient collections process. Although purchasing billing software is costly, it is a cost-effective strategy that improves your payment collection rate.
How Medphine help you to improve your patient collections?
Medical billing services from Medphine can help you increase income and meet your financial objectives.
We provide a simple solution that focuses on key billing services such as insurance verification, certified medical coding, claim filing, denial management, patient billing, and reporting, as well as more complex services to assist preserve your cash flow and boosting patient collections.
To learn more, simply visit https://www.medphine.com/ today!