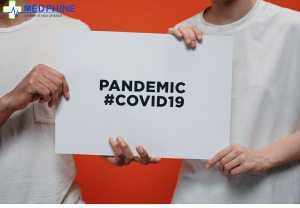 The coronavirus pandemic has had a significant economic impact on the United States. Layoffs and budget cuts have led to huge unemployment, with over 16 million unemployment applications submitted in only three weeks.
Surprising…isn't it!
But that's an inevitable fact and things get worse when it comes to paying your healthcare bills!
This is where the importance of COBRA comes in!!
COBRA Coverage
The Consolidated Omnibus Budget Reconciliation Act (COBRA) allows you to keep your current health insurance plan when you lose your job for up to 18 months.
COBRA coverage is often needed for companies with at least 20 full-time employees, and it is normally offered to former employees and retirees, as well as their spouses, ex-spouses, and dependent children if they were previously insured. If you're not sure if your state has expanded coverage, ask your HR representative or contact your state's labor agency.
Horvath claims that if you choose this health insurance, nothing will change in terms of coverage. You'd stay on the same health plan with the same perks as before.
However, from a financial standpoint, this can be a costly option. This is because your company used to cover a portion of the plan. However, if your employment ends, you'll be responsible for the full plan, plus a 2% administration fee.
According to the Kaiser Family Foundation, the average annual premium cost for employer-sponsored health insurance in 2018 was $6,896 for a person and $19,616 for a family. Employers, on the other hand, cover an average of 82 percent of individual costs and 71 percent of family costs.
With COBRA, you're responsible for the entire plan's expense. While this is a convenient alternative, Horvath warns that most Americans should expect their payments to "substantially increase."
Other Useful Tips to Pay Your Healthcare Bills
Listed below are the tips to pay your healthcare bills.
Determine how much you can save.
If you have any savings, this is an excellent moment to tap into them and maybe trade in stocks. Consider your outgoing costs and how long your savings will be able to support you so that you may prioritize the most vital chores.
Determine whether you have any overdue payments.
Now is the moment to collect any past-due invoices from prior clients, insurance cheques that haven't arrived from a car accident or flood last year, or even money owed to you by friends. You should also assess your income-generating assets, such as rental properties, to determine how much money you may expect each month.
Take into account any future rewards you may be eligible for. If you have income protection insurance, for example, you can expect to get a monthly payment until you find work again. If you lose your work, credit card payment insurance will pay up to a percentage of your outstanding balance each month.
Make a financial plan.
Make a budget to see how long you can survive on your savings, outstanding bills, and any income support payments you get. Remember, this is your safety net, and there's a chance you'll be able to find work sooner than you thought. A budget can also assist you in reducing wasteful spending by revealing where the majority of your money is spent.
Final Thoughts
If you've recently lost your work, take some time to assess your circumstances and make plans for your future steps so that you can maintain control.
Are you looking for the greatest healthcare service provider who can supply you with cost-effective solutions? If so is the case, your search ends here!
Medphine is a group of professionals who provide a wide range of healthcare services, including coding, eligibility verification, AR follow-up, rejection management, and coding. You can notice a better revenue management cycle if you use a methodical approach and streamline your activities.
To learn more, simply visit https://www.medphine.com/ today!