Facing sky-high bills or mistakes and delay in the insurance processing? Introduction of new reforms causes havoc on medical billing. Even before ACA began into effect, bringing MACRA into picture added to the growing share of risk.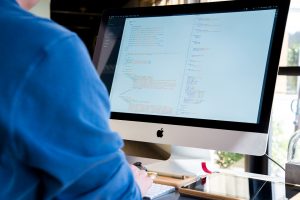 In the changing climate, physicians are striving towards managing revenue differently to ensure delivered value is paid appropriately in terms of timeliness and accuracy.
The financial side takes account receivable (A/R) into consideration and its metrics are around denial management, collection rates and denials.

The Technical side considers applications, systems and processes in the complete patient- provider interaction.

The operational side considers staffing, workflows and vendor relationship.
Undoubtedly technology plays crucial role in improving reimbursement rates and claim management but can't replace processes responsible for increasing or introducing errors that leave bills overpaid, unpaid and underpaid.
Healthcare organizations takes into consideration various components of patient providers fit to revenue cycle and introduce loopholes leading to risk and loss.
Pre -service which includes pre-authorization and pre-registration

Care Process

Billing Services (Collection, follow ups, customer support)

Process integrity practices (coding compliance, chargemaster, clinical documentation)

Administration Services (Fee schedules, Contract management, debt collections, denial management and, managed care contracts)
Whether you name it protecting reimbursement or revenue cycle, making improvement simultaneously can lead towards a success one.
IDENTIFY ACTIVITIES AND STAKEHOLDERS IN CLAIM PROCESS
Claim processing operation with well monitored process and skilled personnel. The revenue cycle is just a part of claims processing which varies according to makeup of healthcare organization.
After identifying the personnels responsible for claim processing, make sure that claim reimbursement improvements are addressed in timely manner, different department leaders must communicate in scheduled way with frequent meetings.
Financial counselors, business office manager and member's authorization team can conduct meetings on biweekly basis to track trends in patient access. The business staff, group administrator and business office manager must conduct meetings on monthly basis to discuss cash balancing, underpayment trends and claim related concerns.
Irrespective of team size, key stakeholders and activities in claim process starting from front to back should be structured in standard way.
FEDERAL POLICIES
With the transition to pay-for -performance, healthcare organization has started considering that the impact of their clinical practices on the bottom lines as providers assume greater accountability.
Under this category the question falls into the following parts: patient-centred and regulation-based. The first one has become salient with Center for Medicare and Medicare services imposing more rules that is leading to increasing denial rates.
The clear winner of this game will be the ones who focuses on wants and needs of patients. As there is a transition from volume to value healthcare, investment on healthcare is becoming crucial. With patients becoming more alert with the offered healthcare, providers has to offer something worth paying for.
TACKLING PAYMENT MANAGEMENT BOTTLENECKS AND CLAIM PROCESSING
Regardless of health care size, organization finds themselves facing challenges in particular spot when getting reimbursed. This makes it important to see what practices are adopted by practice to succeed in reimbursement environments.
Not managing revenue cycle effectively can lead to rise in billing costs, dropping collection rates and increasing account receivables to a certain point where vale of acquisition is lost.
This understanding becomes immensely crucial during the time of increasing provider consolidation where big organizations are affiliating or acquiring with independent practices. Your revenue quality depends upon infrastructure, linkage of processes and people. There are various methods of billing model. Such as;
Centralized Billing Model
In this model, the majority functions takes place in central business office. This offers economies of scale, dedicated expertise, consistency, complete reporting and monitoring, while the disadvantages lies in increased physician billing, higher billing costa and response lag.
Decentralized Billing Model
In decentralized Billing Model, majority of billing functions are managed at site of service. It even allows organizations to have close relationship with patients, site level control, create sense of ownership and prompt resolution to physician-driven errors. On the negative side, it creates disparate standards and staffing inefficiencies.
In this model, third party manages the functional areas to enable organization to focus on core competencies at the cost of third party.
Regardless of model you select, organization who successfully manage revenue cycle starting from pre-registration to zero balance are one who considers big picture and ability to communicate with staff whose performance affects reimbursement immensely.