In January 2017, Donald Trump signed execution policy against the ACA ( Affordable Care Act). ACA was most significant regulatory overhaul implemented by Obamacare. The execution order of president trump strives towards minimizing regulatory and economic burdens of ACA by replacement plan. It's crucial to know the below discussed things prior to implementation of executive order.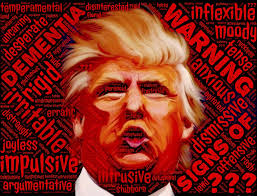 Execution is Limited
The execution plan offers broad guidance as it authorizes agencies and states to make changes on maximum extent permitted by the law. This helps agencies such as CMS Administration, Health and Human Services, Treasury, IRS, etc as it provides state with more controlled and flexibility for creating open and free healthcare market. Indeed, this is slightly limiting but nothing can be done till the time agency heads are not appointed.
Interstate Insurance Market
Execution order strive towards creating interstate insurance market, allowing purchasing of health insurance across state lines by the individual. Though the insurance sale is allowed across state under ACA, Trump focuses on having replacement plan centred on patient along with improving healthcare.
Cut Taxes
Some taxes under ACA can be undo such as tax on pharmaceutical companies and health insurance. The order encourages agencies to waive fee, taxes and penalties under ACA. According to Trump his team will come up with plan that are simple and offers wonderful solution to failed disasters i.e, ACA.
Staying aware of the new healthcare policies, information and legislative transformation prevents practices from being unaware or unprepared of the new healthcare reforms. Turning blind eye to these reforms can affect health care reimbursement immensely.