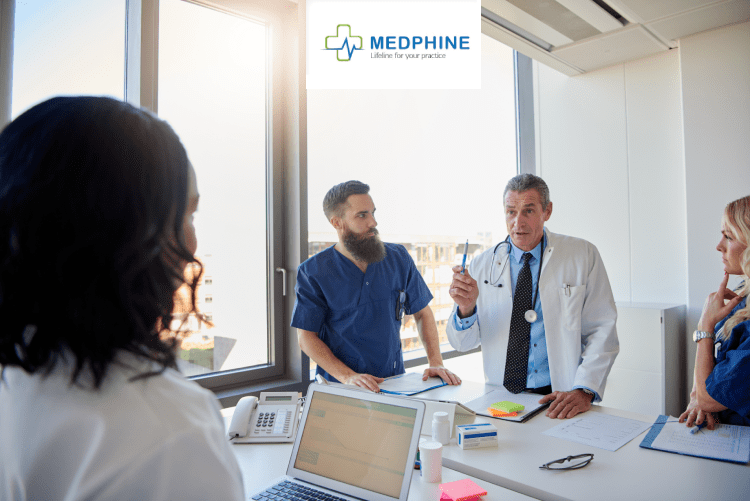 The Healthcare industry is witnessing many changes these days in terms of coding, regulatory, and federal laws. These frequent changes demand alertness and need frequent training and skill development for practitioners and other office staff who handle medical billing. Although the introduction of EMR and advanced practice management software has made the process simple for practices still the rate of denials is high. Industry sources claim that about 30% of potential revenue is left uncollected due to wrong billing practices. The denials or rejections which are caused by coding or billing errors account for huge revenue loss in a practice. The best way to avoid such situations is to optimize the medical billing services in your practice.
Here's a list of the top 5 tips to optimize medical billing services in your practice that would drive revenue to your practice.
1. Plan before you proceed: It is important for practitioners to define their administrative and financial responsibilities beforehand and make a step by step plan to handle them. In case you want to handle billing in-house you should hire and train sufficient staff as well as procure the latest technology and software. Apart from them, you must also get in detailed knowledge of payer policies and norms. For practitioners looking for easy and planned billing service solutions, it is better to outsource medical billing from various companies. Proper planning prevents last-minute delays and maintains consistent cash flow.
2. Avoid coding errors: Medical coding is the backbone of medical billing and revenue cycle. A simple coding error can result in rejection or denial of a bill and can cause long term revenue loss to your practice. Although coders work carefully to eliminate chances of errors common errors like incorrect, mismatched, or missing codes often lead to billing errors. So the basic step to optimize the revenue cycle is to assure accurate medical coding. It is always suggested to use the services of a certified coder who is well versed with ICD-10-CM, CPT, and HCPCS level II classification systems. Clean and accurate coding reduces claim rejections and ensures early reimbursements.
3. Maintain effective denial management: Denials are part of the billing process even the most accurate and experienced billers face denials at some or the other parts of their job. So, it is important for practices to maintain a proper denial management plan in their systems. It is important to study the denied claims and look for possible reasons for denials. This makes rework on denials easy and prevents further denials due to the same reasons. Rework and resubmissions of denied bills on time prevent loss and drives in more revenue.
4. Learn to follow-up: Most of the practitioners consider claim submissions to be the most important task in the revenue cycle. They leave the ball in payers' court after submissions. However, regular follow-up with the payers or insurance agency is equally important. Sometimes insurance agencies prioritize the claims for certain organizations and hold the others. Regular follow-ups work in these cases they make the processing of claims faster. Regular follow-ups also prevent denials and rejections in case of insufficient documents and definitely drive in revenue to your practice.
5. Streamline Revenue cycle management: The most important step for increasing revenue in your practice is to optimize the revenue cycle. Reducing operational costs and increasing cash flow helps in revenue cycle management. In order to streamline the revenue cycle in your practice, you should keep an eye on billing details, account receivables as well as late payers. It is also important to track the financial performance of your practice from time to time and implement new strategies to improve revenue.
Optimization of medical billing services is very important for increasing revenue in a practice. It helps to identify possible lags and improve performance. You can optimize your billing process by outsourcing medical billing services from professional service providers. They are experienced in handling billing and know all the possible points of negligence. Choosing the right outsourcing company surely optimize the billing cycle of practice and drives in more revenue.