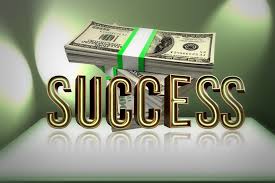 The advancement in technology and digitization has brought revolutionary changes in the healthcare sector. A whole lot of knowledge now a day is available online regarding medical conditions, health issues, practitioners, and procedures. This revolution has given patients more freedom and choice to connect to the best facilities for a problem. Patients no longer prefer to visit the closest medical facility or practitioner, or necessarily turn up to their regular practitioner as they research and read more. These changes are good from the patient's point of view but for a practice or a practitioner, this is not good as they have to work hard for getting new patients as well as retaining the old ones. This need has given birth to digital marketing in the health care sector. A well planned, budgeted, and latest hospital marketing strategy is important for every setup to reach new patients and retain the existing ones.
Here's a list of 10 digital hospital marketing strategies to grow in this digital era:
Identify your audience and their needs: The core of marketing is identifying the need and studying the market trends that help in designing marketing strategies. In the healthcare industry need or demand can be created just by increasing awareness. For example, telling people about the benefits of using hand sanitizers frequently resulted in the shortness of hand sanitizers in the entire world during a tough time of the pandemic.
Design your website keeping in mind the patient priorities: With more and more people turning to the internet for every solution it becomes important for every business as well as hospital to show its presence on the internet and for that website is very important. The content, layout, and navigation should be according to patient needs. Online appointment booking facilities and reaching out information should be there and clearly visible.
Optimize content on the website: For hospitals already having a website, it becomes important to optimize it regularly depending on the latest guidelines of various search engines. Search engine optimization (SEO) practices help in getting a business on the top of the search engines and improves their visibility. Local SEO optimization is specific to locations and improves appearances in local searches.
Invest in paid ads (PPC): SEO optimization is an effective but slow process as getting organic ranking through it might take months or years. So it's better to invest in Pay per Click advertising (PPC) on the internet. Many search engines and social media platforms offer PPC programs where search ads show up above and below search results. This improves visibility and brings in more business.
Create business listings for your hospital: Creating business profiles on various platforms like Google My Business, and adding correct information like address, timings, directions, etc, on business listing sites helps in improving the business.
Increase social media presence: Social media now a day is the most effective platform to reach the masses. Creating social media profiles on platforms like Facebook, Instagram, Twitter, and updating them about the latest happenings in your hospital helps in engaging more followers. Responding to messages and leaving comments on pages helps in improving your presence.
Stay connected by sending Emails: Email marketing is the oldest method of digital marketing. Sending emails to existing patients asking for their well being from time to time or wishing them on their special days helps in improving engagement. Creating useful content on health issues, precautions, etc. and sending them in emails also improves the patient's trust in your practice.
Ask for reviews from your patients: Make it a practice to ask for reviews from your patients once he recovers well. Ask them to leave them directly on your website or use an automated system where you can ask for reviews in emails and they show up directly at the website. Satisfied and happy patients act as the best marketers for any practice.
Create useful content and become an authority: Creating the latest and validated content related to general health issues, ongoing seasonal problems, and precautionary measures and sharing them on various social media channels can establish your practice as an authority. This can help to earn the trust of patients and bring them to your practice.
Keep track of traffic on social media: It is important to analyse various digital marketing campaigns from time to time to know which content is engaging and which is not working. It is also important to set goals before launching a campaign and measure its success at various milestones. Programs like Google Analytics help in tracking the growth of digital marketing for your business and help you to strategies further. So it is necessary to analyse the growth of your marketing strategy to improve patient engagement.
Developing and adopting a perfect digital marketing technique requires analysing the market trends and going for a hit and trial method by keeping a regular track of growth on your existing strategies.