HIPAA violations can end up with fines and civil actions which can be pursued by the attorney general. The range of fines for violations differ from $100 and $ 50,000. Most businesses can not bear this much amount of loss per year. For avoiding expensive fines your administrators need to remain updated with the procedures and policies. Your employees should be trained on a regular basis.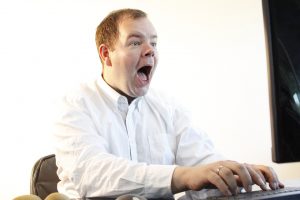 It would have been great, if there were no hackers, employees followed all regulations and rules and missing devices were returned intact always. But sadly, that is not the case. The list of HIPAA violation is growing more and more. So, we have compiled the list of best and simple tips to prevent HIPAA violations which frequently keeps on occurring.
Stolen or Lost devices
The foremost problem faced by organizations are frequent stealing of the electronic devices. Encrypting is not necessary under HIPAA terms but it is considered addressable. Password and encryption inserted in this devices will create problems for the one who stole them. Using firewalls, encryption and any other measures for security are imperative for PHI protection. We recommend to start utilizing electronic records database which will help in avoiding misuse and hacking of PHI. Stolen mobile, laptops, tablets, backup discs can leak important informations. Using password in these electronic devices will help you to check the person who is signing to access the data.
Protect Yourself From Hacking
Hacking can make upto 23% of breaches of HIPAA. Hackers are always in search of the least resistance way. Some of most popular practice are: exploiting a weak password profile, software exploit and using malware. Way to become less vulnerable are:
Updating all the passwords – one of the easiest way of hacking is cracking weak passwords. You need to make sure that you are using different passwords for your sites. Make sure to create a difficult mastercard and keep on changing it on a regular basis.

Keep changing your passwords

Introduce software firewalls in all operating systems to restrict traffic.

Fix a malware software for scanning viruses and other programmes.

Regularly keep on updating your software
 Dishonesty From Employees End
Many times employees steal PHI information on nefarious ground or access it because of curiosity. It can be because of any reason but your employees should be very careful about the laws which states that accessing any files which you have no permission to see is deserving of disciplinary actions. Selling and using PHI in order to have personal gain can put you behind the bars. You need to keep on reminding them that talking about any patient's personal information is against federal laws.
Incorrect Disposal
In case you use paper for storage filing system, there are many chances of it getting misplaced. Inaccurate filling of patient's form will lead to fine under HIPAA terms. This risk can be eliminated by using electronic filing database.
Another problem is many photocopiers are default for saving copies on hard drives. Returning these copiers to company  before wiping the disk completely will make you the victim of HIPAA violation. You need to double check that you have cleared all the data before you release them from your business.
Disclosure To the Third Party
Most of the businesses have Business Associates who are also responsible for PHI protection. With the introduction of Common Agency Provision, you are even answerable for Business Associate's Compliance with HIPAA. Make sure to ask them about their Compliance Plans previously. For avoiding breach, make sure you have a Business Associate Agreements.
Destroy Old Information With Care
According to HIPAA regulations and laws, incorrect or outdated information should be destroyed immediately to avoid any kind of breach. You need to dispose the information correctly. You should never discard the PHI information in a regular trash can. Make sure to either burn or shred it. You can place signs at recycling bins and trash cans to remind employees correct disposing of PHI.
HIPAA implementation is not only about avoiding fines and violations but is also for protecting your business and patients. With increase in number of breaches, there is a sensitivity and awareness about PHI protections. Above discussed tips will help you to prevent HIPAA violation. You need to implement them well.