Medphine always strives to stay ahead of the curve by planning our goals and targets for the future. This month, we held a Town Hall meeting with all our employees present, reflecting our achievements in the past year and laying the groundwork for our plans of the financial year 2016-17.

The Town Hall meeting was held on May 19 in our office premises. The event kicked off by our founders, Gaurav Sabharwal and Reetu Singh, congratulating the employees for meeting the goals of the company for the past year. The hard work and dedication of our employees is the most important factor in the exponential growth of our company in such a short time.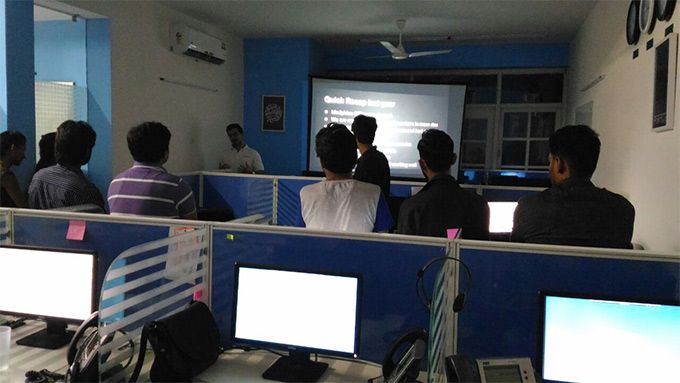 Considering the recent changes in the healthcare administration industry, Reetu shared her knowledge on how to tackle these changes and prevent any menial mistakes. She also made a brief review of her recent US trip, which helped us get more in-depth information about the US Medical Industry and also get some face-to-face interaction with our clients.


We also discussed our plan of action for the  coming financial year with Gaurav displaying a very informative presentation, which introspected all aspects of our business and the new challenges we face in the future. One of our major goals for the coming future is to improve client relationship through frequent client visits..  Our HR department also had a few encouraging words for the staff and showcased some new policies of recruitment which are going to help in all-round growth of the company.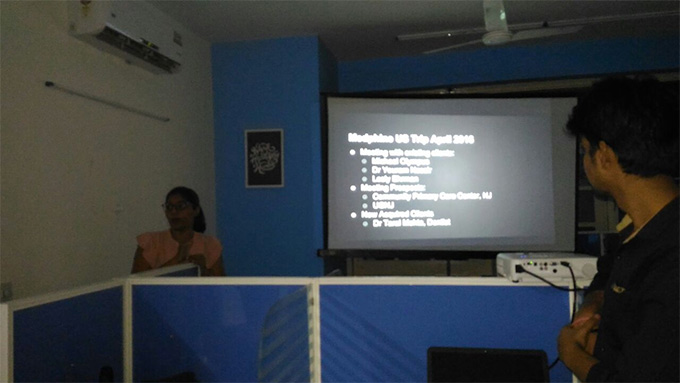 We also organized a farewell party for two of our long-serving employees – Vikrant and Neeraj, who left us to start a new journey somewhere else. The employees thanked their colleagues and managers and were presented with a cake and other pleasantries to mark the end of a joyous and celebratory event.