Quality data and quality measurement reporting are crucial part of Medicare programs. Physicians Quality Reporting System (PQRS) comes under such reporting to meet the quality performance standards.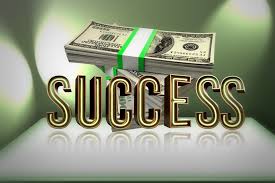 PQRS can boost the individual EPs and group practices in order to report quality care to Medicare. They offer EPs and group practices with a chance to evaluate the quality care that they offers to the patients. This ensure that patients are given the right care and treatment, at the right time.
Reporting PQRS quality measures
It is crucial to know how well you qualify for quality standards. Medicare started applying negative payment to those individual EPs, who didn't report data on quality measures.
Healthcare organization needs to be aware of the following factors related to PQRS:
All the Medicare service organization needs to make sure that the reporting requirements of registry, EHR vendors and other processes are updated

Make sure that EHR is correctly configured as per the measures/standards

Try to verify the workflow of EHR to ensure that it is being monitored to maximize the quality value

Ensure that the data format for reporting is precise.

Try to submit the report within the given deadlines.
Ways to save on Medicare Payments
Indeed sorting out report throughout the year and mainly during the end time reporting can be a daunting task. Applying the quality measures that are applicable as per your specialty and plans data is an effective way to improve quality care.
Physicians have to participate in PQRS to avoid penalty in 2018

Physicians who do not participate in PQRS will be subjected to 2% penalty in all their 2018 Medicare Part B, Medicare as a Secondary Payer and Railroad Medicare allowances

Non-PQRS reporting will witness additional penalty under the value-based payment modifier program.
You need to take care of the above mentioned factors to save your money on Medicare Payments via PQRS reporting.