One of the core processes of health care practitioner is Revenue Cycle Management. You need to turn around your medical practice to make revenue. Even though your patients are your first priority but maintaining flow with the changing rules and regulations can become a nightmare. This even lead to loss of revenue when claims are rejected or denied.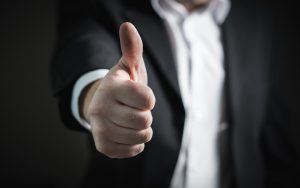 The odds are high that burn out will strike healthcare practitioners at some point. Recognizing the burnout sign and ways to overcome them will help your team to remain motivated and offer the patient with the best possible care.
What is Burnout?
Burnout is caused due to person's inability to relieve the mental and physical symptoms that are related to unrelenting stress. It can affect your job performance, impersonality with patients and lack of motivation.
The symptom and degree of burnout differ from person to person. For few people, it is nothing more than the negativity of the workplace while for other can have a serious effect and no interest in ever going back to work in the same field.
Full Assessment
Knowing the symptoms, signs, and strategies to prevent job burnout can help your team provide patients the best possible care.
Becoming impatient or irritable with customers, co-workers or clients.

Becoming critical or cynical at work

Lacking the energy to remain consistent with productive

Lack of satisfaction from work achievements

Changes in appetite and sleeping habits

Feeling disillusioned about your work

Troubled by backaches, headaches or other physical complaints
Here are three different ways in which you can help staff succeed, stay healthy and feel personally invested.
Appreciate your Staff
One way to boost the morale of your staff is by appreciating them. It is important to show appreciation for the job and take an active interest in their life. This doesn't have to be very complicated, a simple thank you note of appreciation can go a long way.
Start Taking Breaks
You need to start encouraging breaks so that they don't overwork themselves to reach the point of burnout. This break will help them stay away from stress. Wondering where to start? You can model the behavior by initiating break yourself. Make these intervals a calming place for the team to go and ensure that everyone has a few minutes to themselves.
Provide New Learning Opportunities
Your practice should encourage different educational situations and ongoing learning like seminars or classes. This allows employees to get the confidence and find out the career direction. Personal development often overlooks arena of wellness and health.
Is there any cost associated with these activities of boosting team morale. Yes, but they are worth when people's passion for work is reinvigorated and rejuvenated. You not only need to recruit the top talent but also retain them.