Well, it obvious that medical practitioners know the importance of denied claims and know your billing team are maintaining follow up chain. One crucial element to address is whether you have arranged your AR into bucket on the basis of unpaid days.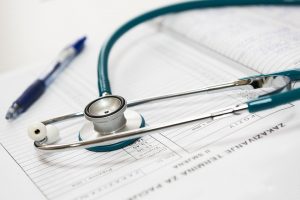 Are you reviewing medical practice AR aging report? A detailed AR report that has separate key segments like denial pattern, claims denied and payer specific  will help you deal with backlogged revenue productivity.
For a detailed insight on aging AR, you can divide the Accounts Receivable on the basis of CPT codes and insurance. Such reports will help you find the billing performing metrics and get in you in the loop with the performance of medical billing department.
Most physicians do not check the Aging report as it is assumed as a tedious task for the in-house account department. However, if you go to outsource your medical coding and billing task, the worries surrounding the reviews of AR aging report can be taken care off.
You can try the below discussed point to make working of the aging report easier:
Routinely working on report
Routinely working on aging report makes it easier and simple to work as the problem claims are taken care and missed claim are checked. This consistently eliminate the claims that are piled up on reports. You need to know that if you don't adhere to work on claims report regularly then get ready for growing workload.
Always track the actions taken on Suspicious Claims
Keeping a track of points that seem suspicious can reduce the workload. You will only have to keep an eye on the verified claims.
Dispose the Uncollected Claims
Having claims that are not collectable come with an headache and also double up the work. For instance, if you have claims that has no justification for an appeal and you can't even bill patient, then get the claim right out of the system.
Verify the Clearinghouse Reports
Usually the responses to why any calin is not paid are mentioned in the clearinghouse reports. If you will not verify these reports then the cases will remain outstanding with no clarification. When you will check the clearinghouse reports and will take appropriate action on problematic claims. You will discover that either these cases not be on aging report (As they would have been processed) or will have clarification as to why they are i report and any further activity is not required.
Get Enlisted with insurance provider's website for status checks
Checking claims online is less demanding than a call. Enlisting medical billing website and insurance will make it less demanding to work the review the AR Aging report.