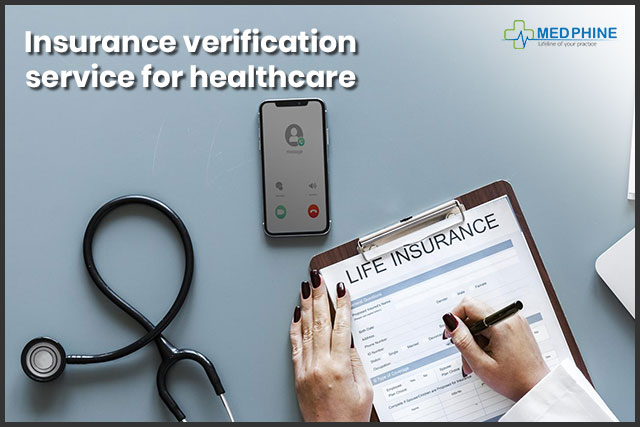 Imagine providing service on the assurance that the payer is covered by insurance, but later realizing they weren't aware that their insurance has expired? Insurance verification, in every profession, is imperative otherwise you might end up with an unpaid claim by the insurance company or worse, never being paid.
Keeping the nobility aside, medical practice, like every other profession runs on money. Consistent cash flow without any claim rejections is the ultimate objective of every healthcare service provider. Revenue cycle will function adequately only when there is successfully billing. Billing will be successful when there is proper health insurance verification.
It is necessary to perform a timely eligibility and benefits verification to establish the payer's responsibility. Not doing adequate eligibility and benefit verification check will make the doctor prone to not receiving any payment from the insurance claim.
It's imperative to determine the patient's eligibility and benefits
Establishing whether or not the patient is eligible for the benefits of the insurance, gives the healthcare provider a clear view on the patient's coverage, insurance information, benefits, etc.
It also eliminates the possibility of claim denial, re-submission, and categorical rejections.
Verify eligibility and benefits of the patient's in advance
More often than not, patients are not aware of their insurance status; whether or not it has terminated or the policies have been modified, what all does it cover, etc. Insurance protocols keep changing and not every person covered by the insurance would be aware of how much are the latest deductibles. Medical practices should train their in-house medical billing service or outsource one to perform a rigorous insurance verification check in advance, so that patients are well-informed on how much money they are supposed to pay, so that they can opt for payment plans accordingly and the whole billing procedure is transparent.
Better still, outsource a health insurance verification service provider.
Considering how busy the whole medical staff is in providing exceptional healthcare service to their patient's, it would be in your best interest if you outsource a company providing health insurance verification service like Medphine. Medphine implements a straightforward approach to verify insurance cover status of the patient coming for treatment, promoting health revenue cycle by reducing denial claim rates to 40 %.
If you still want reasons for hiring an insurance verification service provider, keep reading:
Claims processing and coding procedures should be performed by billing specialists and certified coders. An outsourced verification service provider will have certified experts that will ensure timely submission of error-free medical bills and claims to cut down the likelihood of denial and, maximize cash flow. They follow a consistent approach to streamline workflow. They are proficient with the changing rules and regulation of the insurance, codes, modifiers, etc and will follow the right technology to ensure accurate verification.
No piled up claims and backlogs
A third party will keep a tab on the claims that are getting denied and will submit the rectified ones in time to avoid any piling up of claims. They will perform regular follow-ups for all the claims submitted during each phase, allowing the medical practitioner to obtain maximum reimbursement.
Save money
Apart from proficiently manage claim denials that are stacked up escalating unnecessary financial burden, an outsourced verification service provider would also cut cost otherwise spent on maintaining the staff, technology, infrastructure, and necessary software can now be utilized in providing better healthcare service to the patients.
Save your precious hours and outsource an experienced agency to perform verification with a relatively higher accuracy and efficiency.